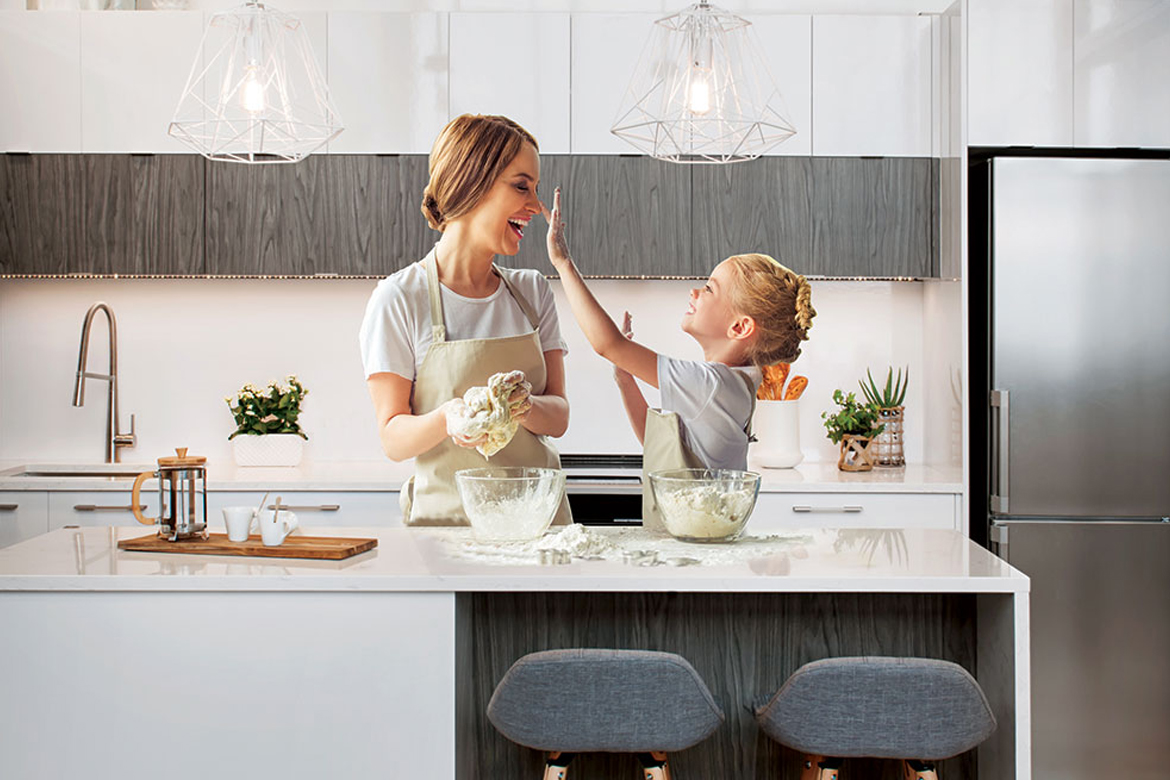 Listening to yourself
In recent years, the trend has been towards choices in line with our tastes and our lifestyle as well as those of our family. The objective is to optimize our daily life as much as possible, in particular by designing a space which, thanks to its inviting, warm and impressive glance, its organization as well as its well thought out ergonomics, gives us happiness from that we get home. This is why the help of our kitchen designers is essential: their concepts are developed according to you and your family nucleus.
Personalized spaces
Spaces specifically adapted to your needs are popular: breakfast area, open pantry, office space, bar area integrated into the kitchen ... We seek, through these integrations, to facilitate the routine. Do you have an idea in mind and don't know how to include it in your layout? Call on our kitchen designers, they are there to find ways to integrate everything you dream of into your new space as perfectly as possible.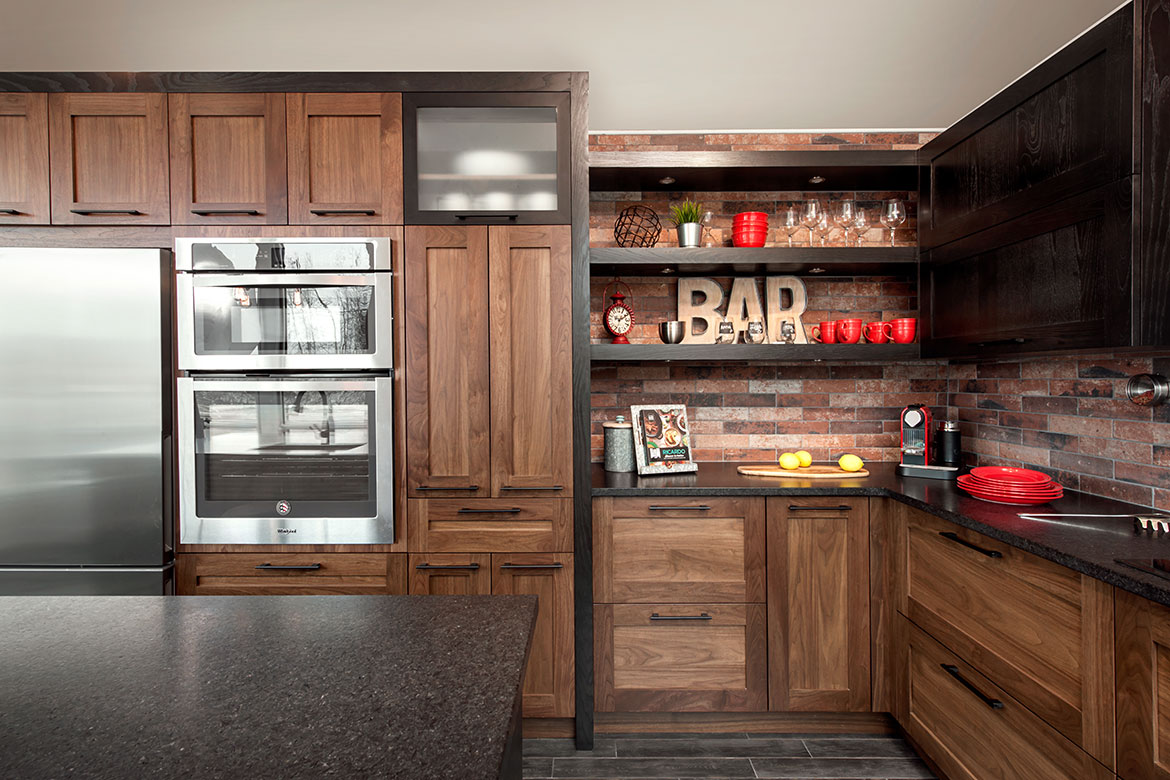 The thin counter
Thin countertops are European-inspired, including those in Dekton and ¾-inch-thick quartz. Dekton is a Spanish product with its own characteristics, such as extreme resistance to impact and heat. This makes it not only a good looking product, but also a good long-term investment for your kitchen.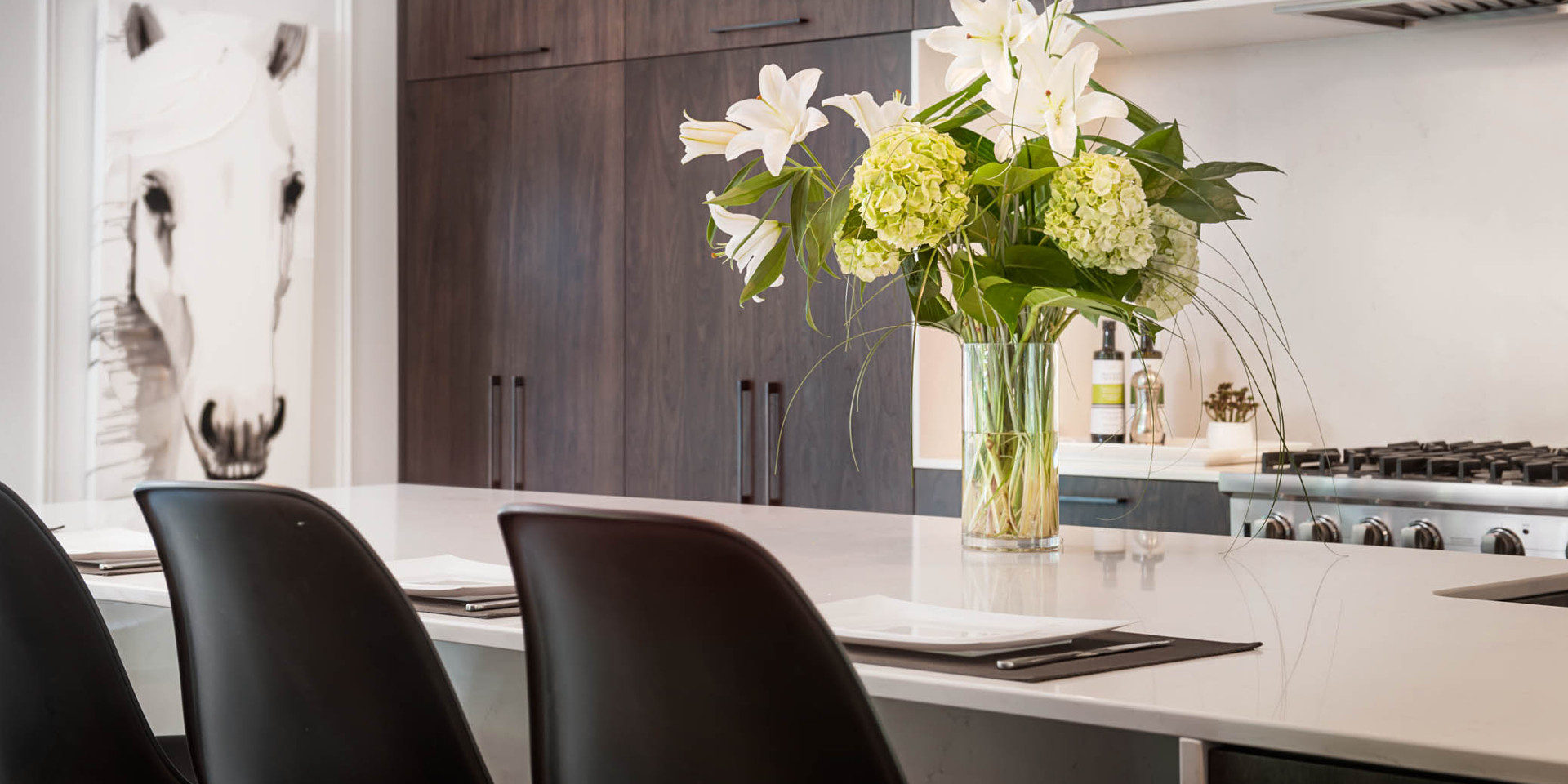 Black
This year, we dare to use black as an accent, for example by integrating straight or shaker-style doors in an environment where the rest of the materials are made of wood or display soft and natural tones. Thus, we obtain a harmonious and perfectly warm look. Black is featured in our decors as much on the cabinets as through the plumbing accessories, hardware, lighting and decoration.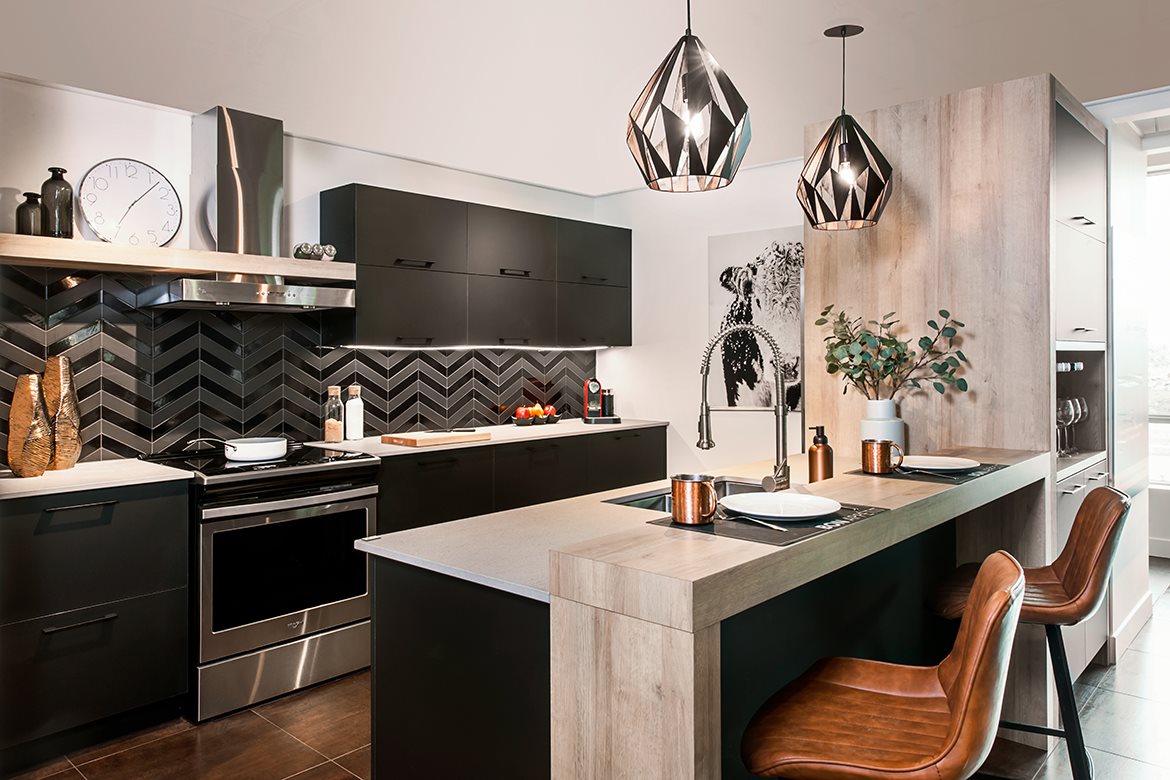 The textures
In 2020, we allow ourselves the mixture of textures and shapes, we mix curved lines with straight and rectangular lines. Moreover, in terms of ceramics, we set aside the traditional 12 in x 24 in to make room for various shapes, smaller or very large, square, hexagonal, Herringbone, etc ...