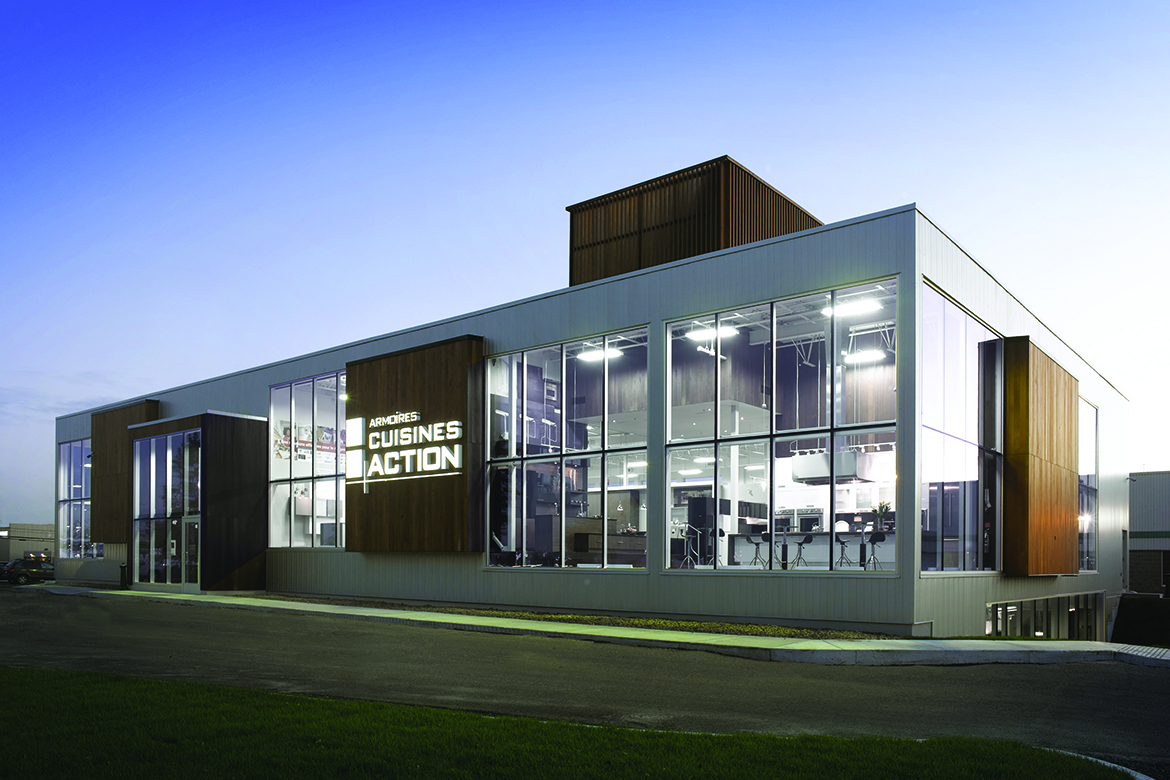 In October 2020, we are celebrating 10 years of our Boucherville branch. Let's look back together at the evolution marked by trends and the well-being of our clients and employees, as well as our accomplishments over the past 10 years. Discover by the same token, the universe of this design building that, for all these years, attracts the eye when you pass on the highway 20.
Kitchen trends
We can not hold back from exposing you some kitchen demonstrators of the time. An era that, let's not forget, is frankly not that far behind. To everyone's delight, like the trends of the last 10 years, our For everyone's enjoyment, like the trends of the last 10 years, our branch has never ceased to be renewed in order to continue to offer an exceptional and up to date experience. Take our word for it, lime green is no longer an integral part of our decor, we have swapped it for more neutral hues.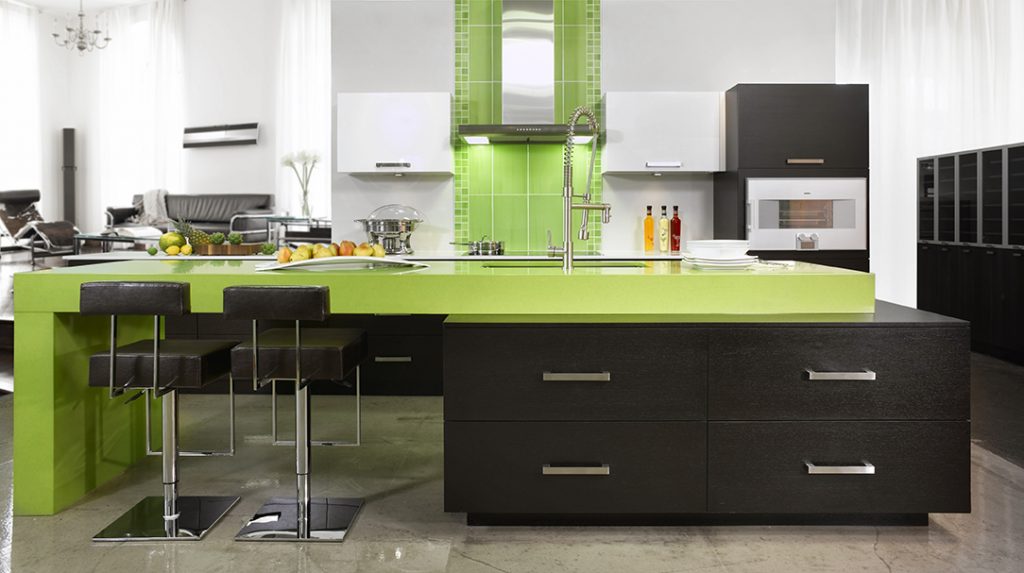 The Martini kitchen, in 2010, where lime green takes center stage.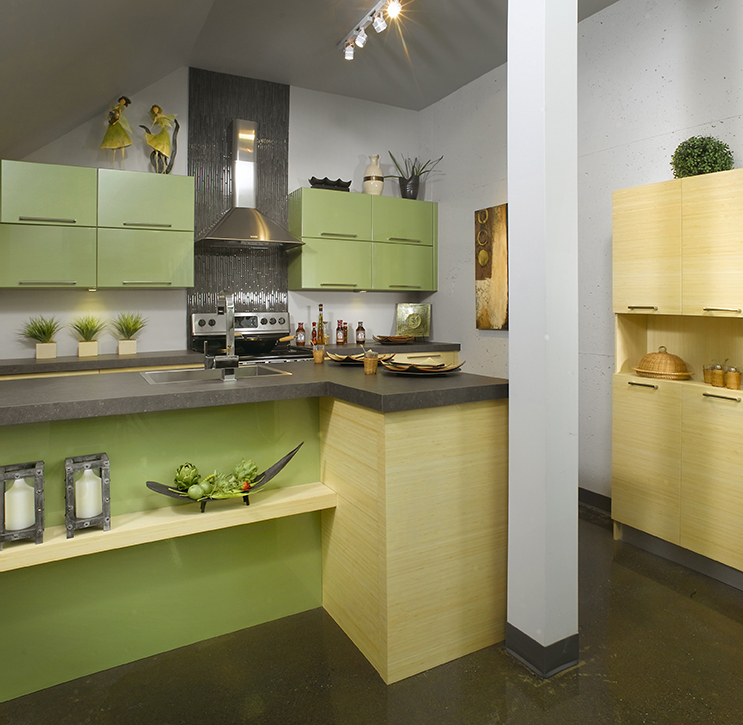 The Exotic kitchen, which is no exception to the trends of 2010.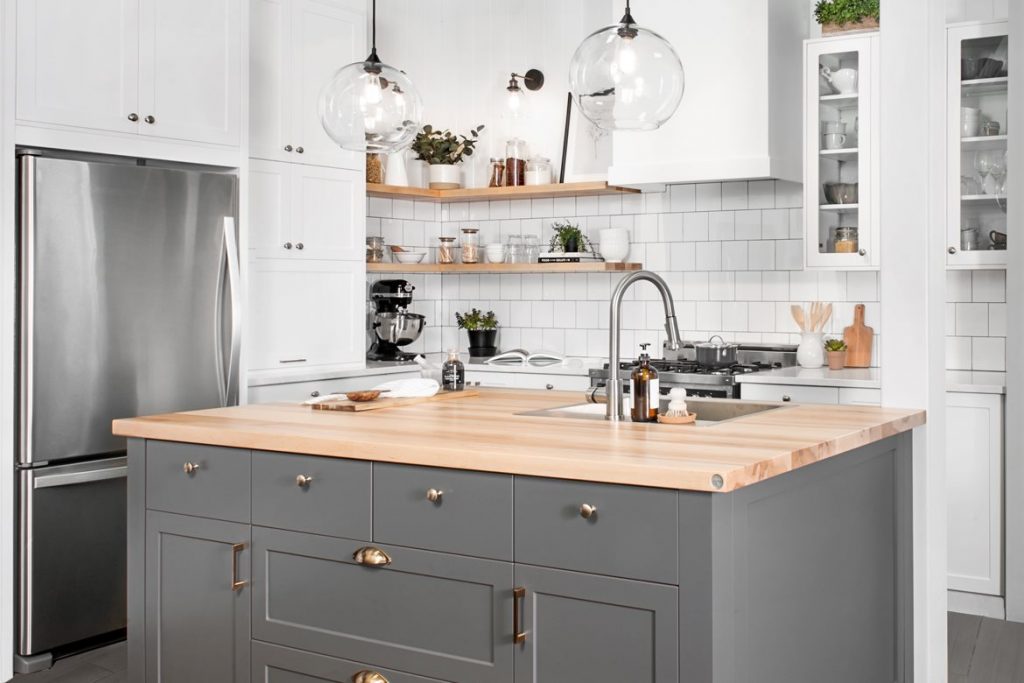 The Warm Kitchen, a kitchen demonstrator in 2020, where neutral and natural hues are featured
Some impressive numbers
Over the past 10 years, the number of employees has continued to grow to meet the increasing demand of our area customers. In 2020, our branch employs 60 full-time staff. Our invaluable human resources in the eyes of our our employees, have completed an impressive 21,321 kitchen and bathroom plans. We are very grateful for their expertise and creativity demonstrated over the years. We are also We also consider ourselves fortunate for the trust placed in us by our clients in the greater Boucherville area.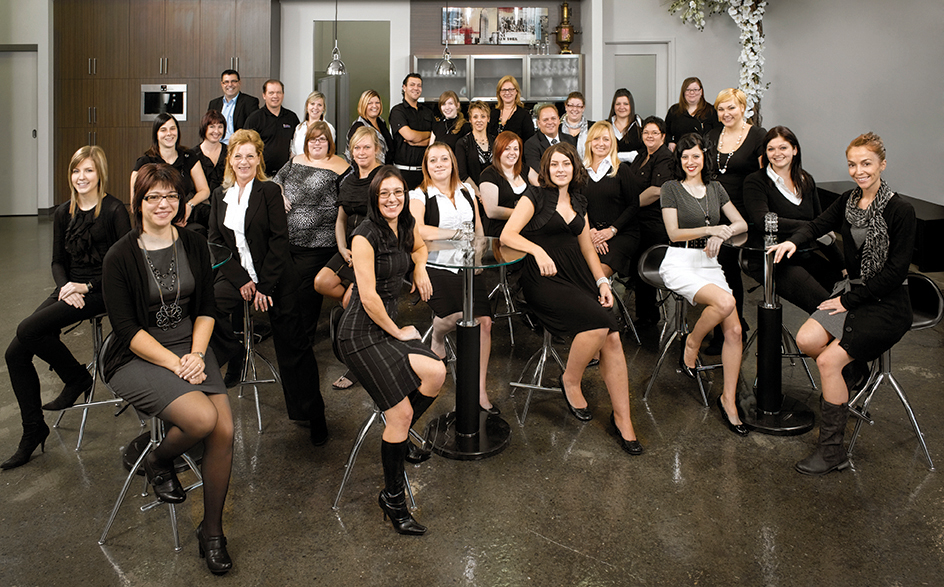 Team of professionals dedicated to your kitchen and bathroom projects.
Innovation on the agenda
Our Boucherville branch is where our online cabinetry collection was born. Even today, on the garden level of this branch is the headquarters of the web collection. A dedicated team is on hand to support you in your online cabinet orders and you can come and see demonstrators made of the materials in this collection before placing your order in the comfort of your home. With Armoires Cuisines Action, buying your cabinets online is easy!
The well-being of our employees
Because we care about our employees' well-being, we recently refreshed their dining and lounge area. Passionate about aesthetic and well-thought-out design, our teams can relax in a space that reflects their image. Some of them actually took part in the design.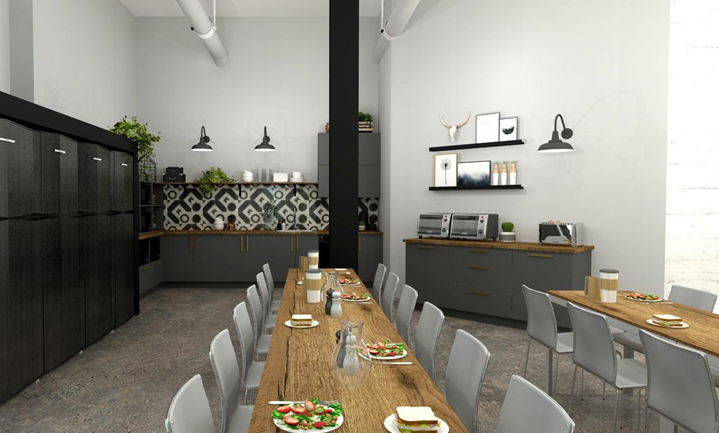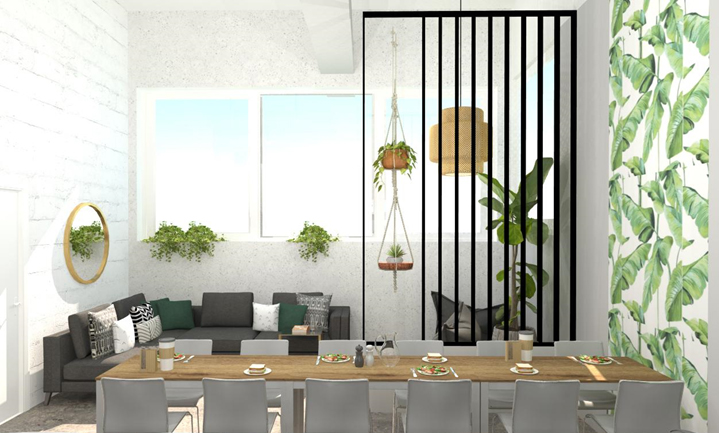 Kitchens from here, still long
Once again, happy 10th anniversary to all our Boucherville teams and thank you for your outstanding work. You are following closely the 30 years of Armoires Cuisines Action that we celebrated in 2019. Thank you too, dear customers, for your trust and loyalty. May our mission continue for a long time to come, namely to offer quality Quebec kitchens, from their design to their installation and to ensure that they are always ready to serve you.