100% Quebec manufacturing
By manufacturing our own products, we fully control its quality. We leave nothing to chance to assure a continuity of operations.
Our production team does everything in their power to offer superior quality products going above expectations and to complete every project in time. Our high-precision equipment allows us to fulfill our client's desires that become more and more personalized. Since the demand for our products is always growing, we must constantly innovate in order to maximize our operations.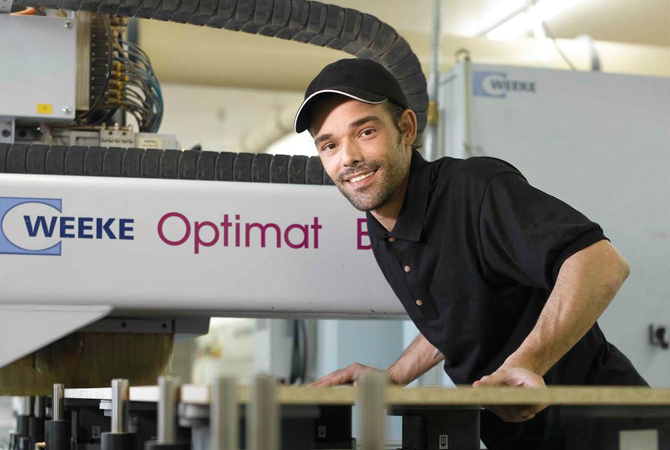 Thanks to our modernization of our equipment, to the automation of the assembly line, and to our last acquisitions, we facilitate the work of our teams on top of improving the production pace.
Because we aim for excellence at every level, our workers control the quality at every step of the manufacturing process. The customized aspect of the furniture makes the cabinet manufacturing complex by the multitude of elements to consider. It is why our teams pay meticulous attention to each of our orders in order to ensure a perfect final product.