The recipe: the expertise of our kitchen designers
Take advantage of the kitchen designer service at Armoires Cuisines Action directly integrated into the purchasing process of your custom kitchen and bathroom. Let yourself be guided in this great adventure of renovation or new construction for a kitchen and bathroom layout perfectly suited to your needs and your lifest
We look forward to building together a kitchen and bathroom designed to enjoy life.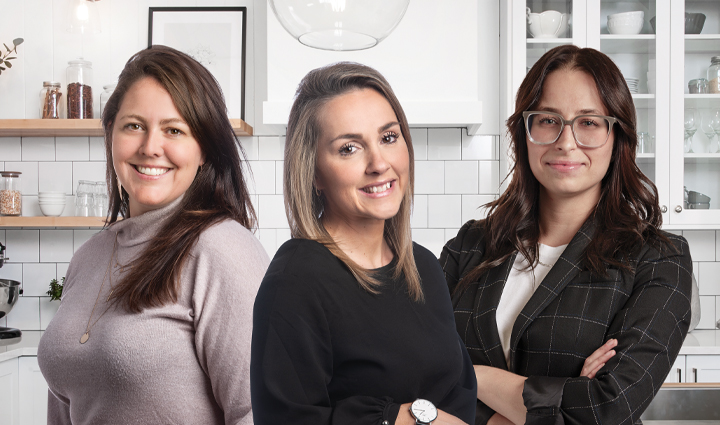 Unique like you
A kitchen and a bathroom designed for the pleasure of living there that expresses your personality and whose layout is judiciously trendy.
Optimal functionality
Ergonomics adapted to your lifestyle, maximization of storage space and optimization of areas and activity triangle.
In the rules of art
Impeccable aesthetics perfectly adjusted to your space and respecting industry and building code standards.
Live the experience of virtual reality
Project yourself into the 3D universe of your future kitchen and bathroom even before installation thanks to the virtual reality visualization tool from Armoires Cuisines Action
Faithfully visualize your new kitchen and bathroom to confirm your choice of configuration and material arrangement.
Learn more