A partner in your projects
As a designer or architect, you are looking for a cabinet and countertop manufacturer who will work with you to create the perfect concept for your clients. By choosing Armoires Cuisines Action, you are assured of doing business with specialists who specialists who will help you create the kitchen, bathroom or storage space that reflects your clients' image.
Your loyalty is rewarded
Our Distinction Program offers you an advantageous drawback on the purchase of your customers' cabinets*. To take advantage of this program, you must provide us with:

1. Your pre-designed plans

2. The estimate

3. The preliminary measurements
Grand Prize of $2,500
In addition of this advantageous premium, you will have access to our annual VIP event - by invitation only. In December, we will be holding a short virtual event to thank everyone who has referred new customers to us. At this event, you will have a chance to win a $2,500 travel or furniture/electro credit.
You must be virtually logged in to the annual VIP event to claim the grand prize.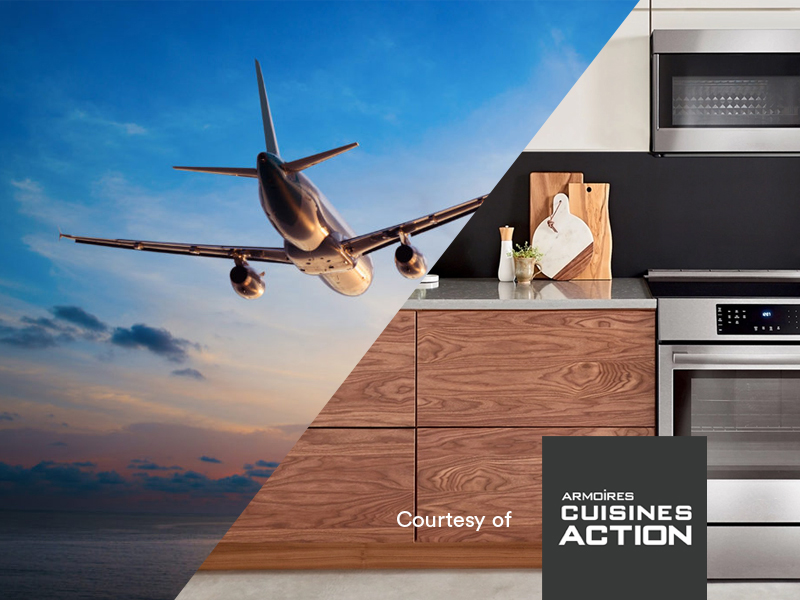 The more you refer, the more it pays off for you!
Would you like to become a member of our Distinction Program? We invite you to apply via the form accessible below.
Become a member
*Conditions: To benefit from this exclusive advantage, all you have to do is accompany your client and give us the plans pre-designed by you, the quotes as well as the preliminary measures of the project. The Disctinction Program entitles you to a 10% drawback on cabinets purchased by your client (calculated on the final price before taxes excluding solid counters, delivery and installation). Purchases from the online store are not eligible. The Disctinction card must be presented at the time of purchase. If you wish to refer a client without providing plans, quotes or measurements, you can benefit from the terms of the Privilege card 2%+2% instead. Only one card per designer/architect. The rebate is paid following full payment of the invoice by the customer. Valid for your self-builders, renovators or individuals custumers. Referrals are counted from October 1 to September 30 of each year. Each referral completed in the last referral year offers you a chance to earn the travel credit. You must be virtually logged in to the annual VIP event to claim the grand prize.