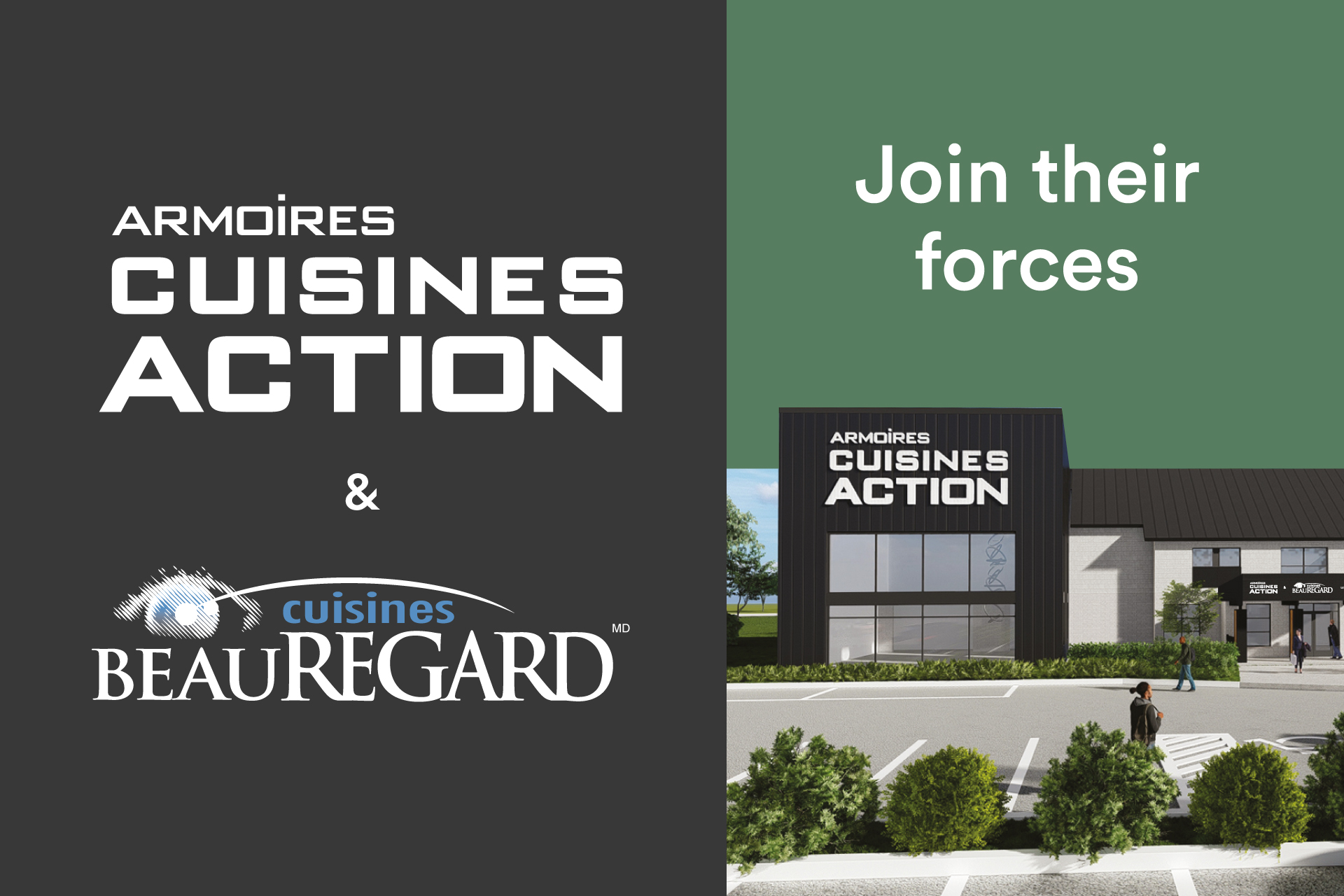 Armoires Cuisines Action and Cuisines Beauregard announce their unification to form the largest kitchen manufacturer-retailer in Quebec, strengthening their market position through increased synergy. The union of these two Quebec flagships ensures their long-term survival through the sharing of know-how, technologies and resources.
The acquisition of Cuisines Beauregard by Armoires Cuisines Action was made possible by the complementary nature of the two companies. These two Quebec leaders specialize in different products with their own distinct markets. By working together, they will capitalize on their respective strengths to offer an even more diversified range of products and services tailored to their customers' needs.
The new entity will offer all employees greater career opportunities, stability and job security. Customers will also benefit from innovative and diversified products and services, tailored to their needs.
"This new partnership is an exciting opportunity to broaden the service offering of both companies and meet the desires and ambitions of our customers," said Guy Grégoire, President of Armoires Cuisines Action.
Jocelyne Giguère, President, and Sylvain Brunelle, Vice-President of Cuisines Beauregard, added: "This collaboration will create new perspectives and contribute to our collective success."
Armoires Cuisines Action and Cuisines Beauregard share not only a common vision for the future, but also a common history. Both companies were founded over 30 years ago by Quebec families sharing a similar culture, values and ambitions. These create a fertile ground for fruitful collaboration, while ensuring their success.
The company's managers, Jocelyne Giguère and Sylvain Brunelle, will continue to play an essential role in ensuring the continuity of Cuisines Beauregard's operations, while contributing their expertise to the development of this new unification.
Continued geographic expansion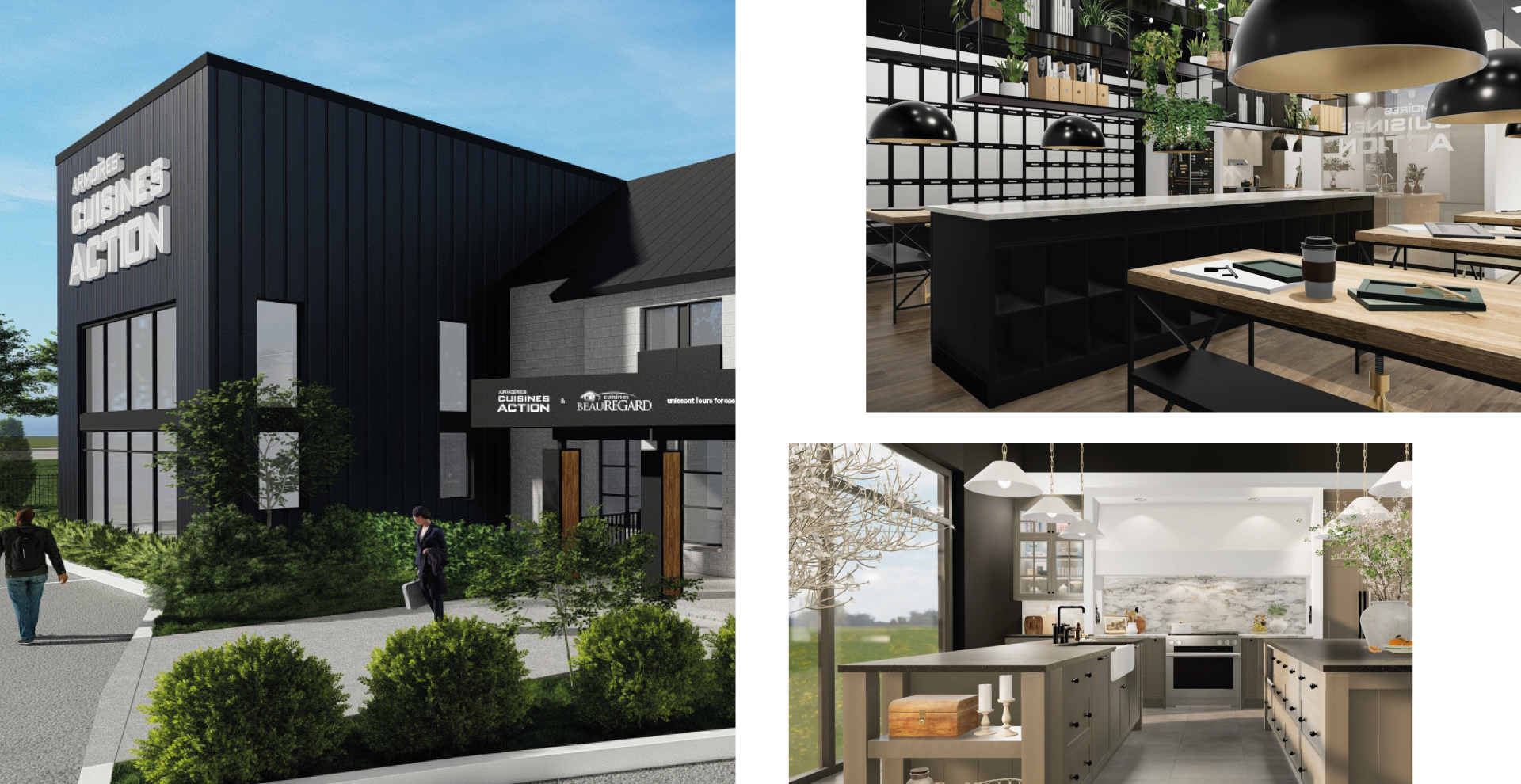 Armoires Cuisines Action and Cuisines Beauregard also announce the continuation of their organic growth with the opening of a brand-new sales branch in Saint-Alphonse-de-Granby in a few months' time. This new facility, located at the junction of Highway 10 and Route 139, represents a strategic investment that will enable them to expand their geographic presence and better serve customers in this region. It will offer an exceptional shopping experience, showcasing the latest trends in kitchen and interior design.
Both companies wish to express their sincere gratitude to their employees, customers, partners and suppliers for their continued trust and support. This collaboration represents a unique opportunity for Armoires Cuisines Action and Cuisines Beauregard to achieve solid growth and strengthen their presence in the Quebec market.