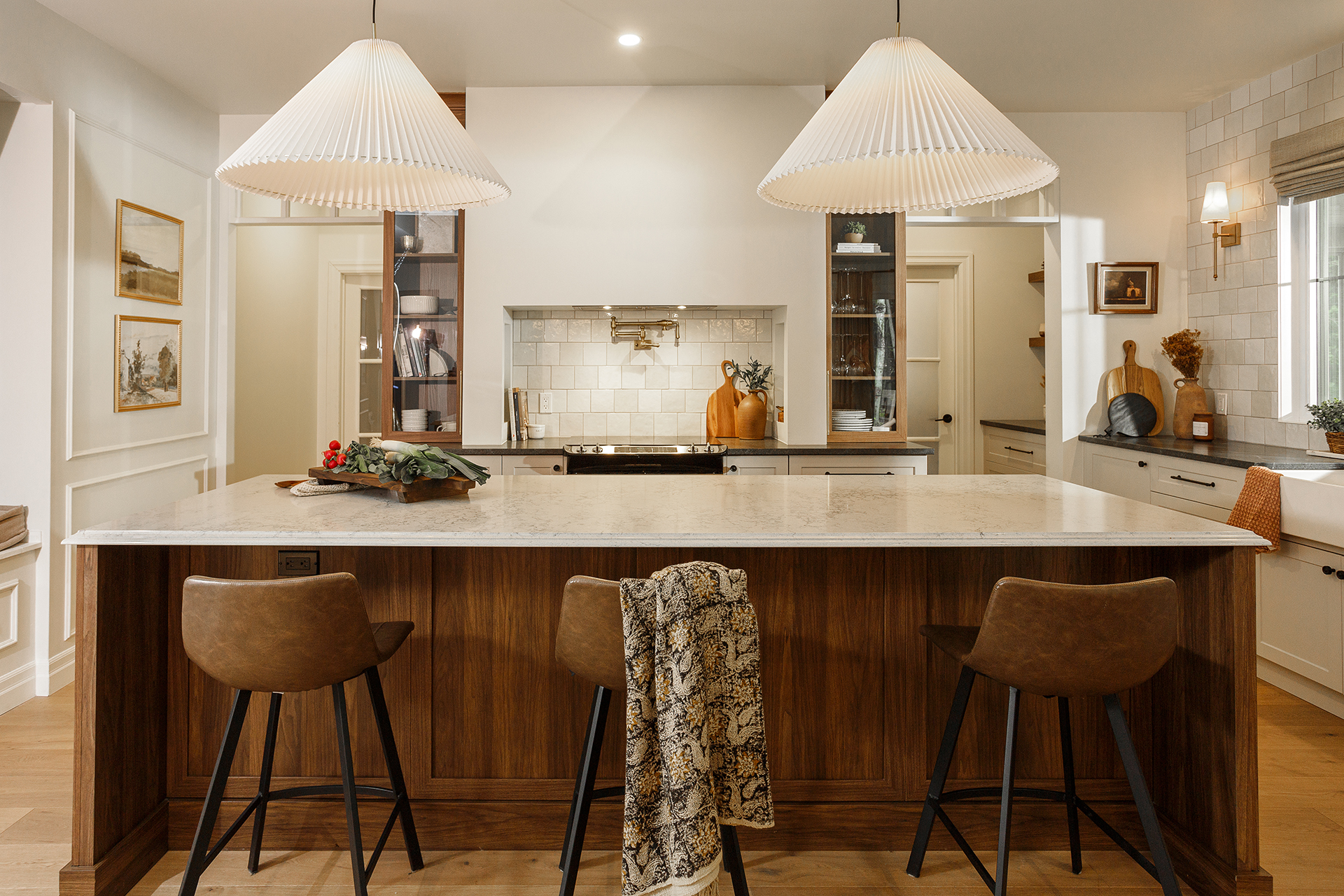 Dive into the world of the Maison référence Dessins Drummond, the essential guide to the best Quebec products for your residential construction project. As the leader in home cabinetry, Armoires Cuisines Action is proud to be associated with this project that harmoniously combines design and construction. Let us inspire you by our passionately designed spaces for the Maison référence Dessins Drummond and let our kitchen designers accompany you in the realization of your dream home.
Tailor-made, harmonious design
This kitchen, designed for Maison Référence Dessins Drummond, features the favorites of Jenn Larocque, Dessins Drummond's art director and designer. The style desired for this new home was elegant, warm and, above all, timeless. Although the dark wood color of some of the cabinets (Partie de Sucre polyester) and the built-in chimney hood are in line with current trends, the room combines all the essentials that continue to stand the test of time: a window in front of the sink, a convivial island and a small pantry room. The objective of the kitchen layout was to hide the fridge close to the pantry, located behind the door. Opposite the fridge is a discreet coffee corner. When all the electrics and storage units are well hidden, it's possible to accentuate the cabinets, like pieces of art.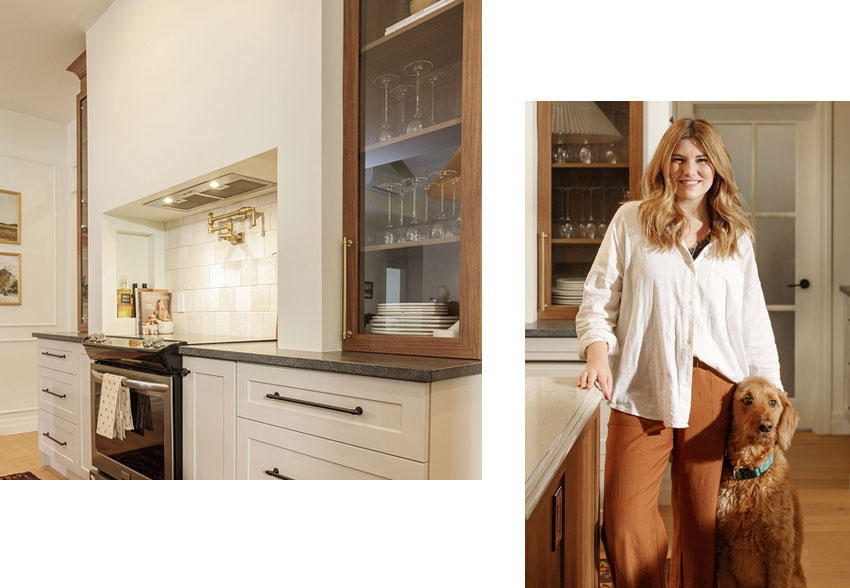 The arrangement of the built-in hood with two niches and a wall-mounted faucet is reminiscent of a farmhouse fireplace in a renewed classic style. From the square handcrafted tiles to the pleated shades, every detail points to a unique signature that defies the times. The pantry, located close to the kitchen, is both bright and functional, making it a considerable asset in the design of this kitchen. A pantry makes it easier to organize food. You can separate items according to type, size or frequency of use, making it easier to find the items you need.