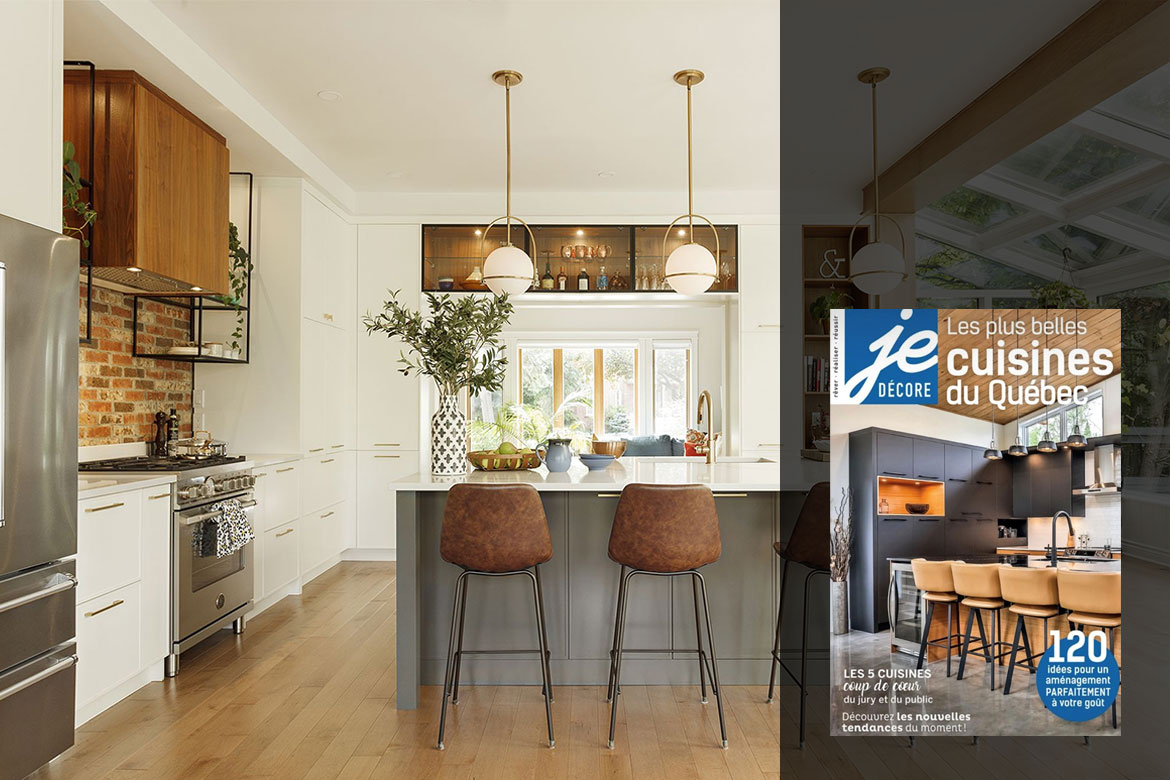 Once again this year, Armoires Cuisines Action had the honor of participating in the contest La plus belle cuisine du Québec 2021 organized by Je Décore. From the top of our two submitted projects, it is with joy that we won third place with our Danish kitchen.
Danish Style Symbiosis
This L-shaped kitchen with its unifying charm embodies a sweet island in the heart of modern living. The original brick wall, high ceilings, and natural light from the adjacent skylight were meant to be honored.
Objective successful! The emphasis is on noble materials and the harmony between warm and cool tones. In addition, the Vanilla Flower MDF cabinets and quartz countertops make the light travel throughout the room. Here, modernity and raw materials come together in complete functionality for a hygge sanctuary worthy of any gathering. Trumpeting at the heart of the open area, the gray MDF island lit by three delicate brass-embellished pendant lights was designed to be as practical as it is convivial. Hosting a lunch counter, leather benches, sink, dishwasher and convenient storage, it is as popular for cooking as it is for entertaining friends at happy hour.
. The hood camouflaged in a light walnut box, the airy shelves highlighting the original brick wall, the sliding storage units allowing easy access to their contents... Decidedly, no detail has been overlooked in this kitchen!