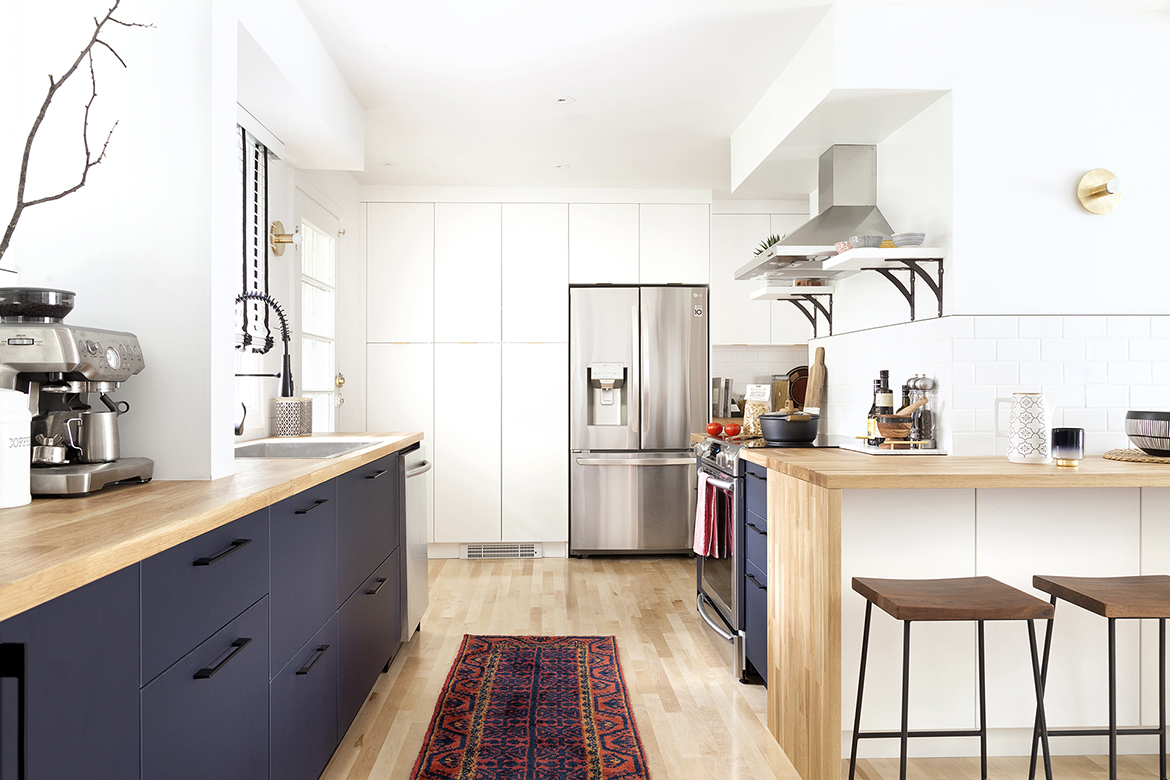 Cleverly balanced eclecticism and refinement are the watchwords of the mid-century bohemian style. Compass-legged furniture - very much in vogue in the post-war era, around the 1950s and 1960s - noble materials, rich tones and gilding sit freely alongside disparate, even contrarian elements. Exotic textures, otherworldly motifs, warm colors and the plant world are all part of the mix to distill a nomadic spirit with parsimony. A kitchen that does not lack style!
Style essentials
Distinguished Tones Sophisticated tones like black, navy and gold help make the vintage furniture stand out. In a bohemian mid-century decor, you can also see pronounced colors and warm shades peeking through.
Nobility and textures Noble materials (teak, walnut, leather, marble, velvet), combined with natural fibers (wicker, rattan, woven bamboo, jute), give body to the mid-century bohemian style.
Heterogeneous elements An updated Persian patterned rug, brass wall sconces, retro pearl gray velvet chairs with gold metal legs or arabesque tattooed accessories enrich a mid-century bohemian decor. The choice of materials
Wood countertops steal the show in this kitchen but don't take up all the space as matte marine thermoplastic catches the eye. At the very back of the kitchen, pure white satin thermoplastic brings light to the room, the latter enclosing a huge and most useful pantry.