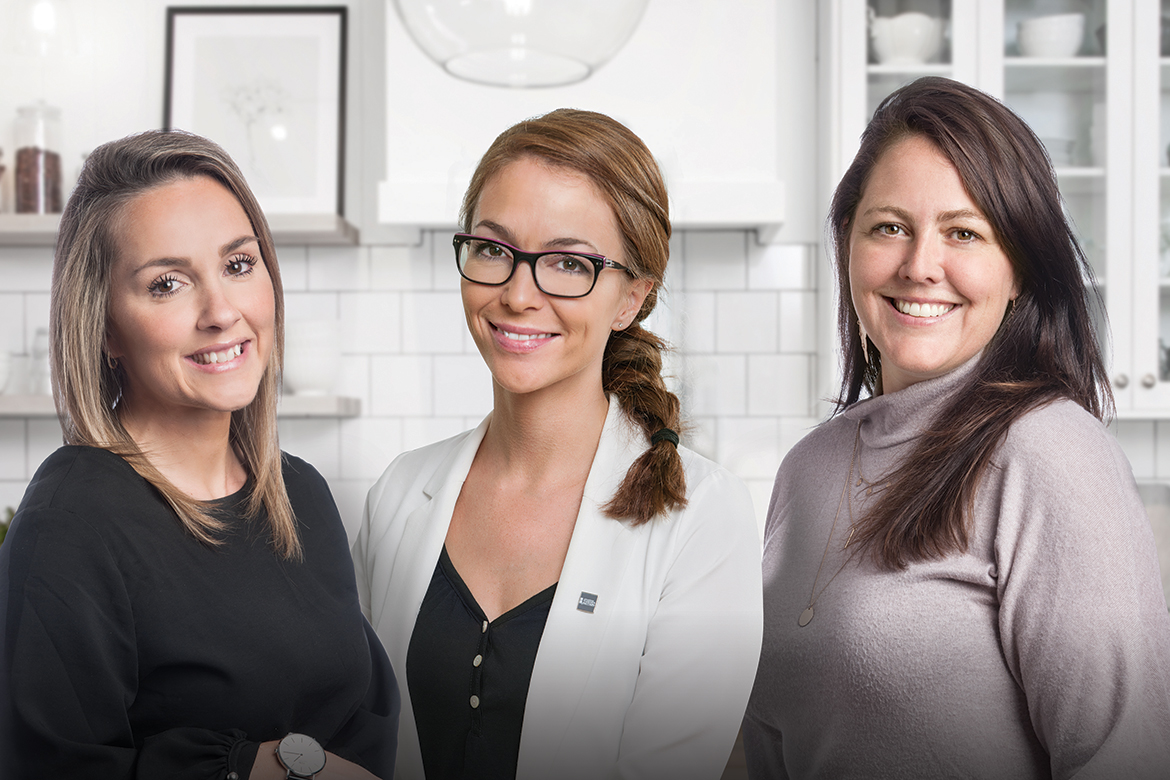 The joy of cooking in a functional environment at the cutting edge of technology is only equalled by the satisfaction of moving in this universe imbued with aesthetics and harmony. That's the magic of design!
It is judicious and beneficial to trust a professional if you wish to furnish a living space according to your taste, budget and needs. Integrating furniture with the help of a kitchen designer is the token of a well-thought-out project, and this, from design to use.
Ergonomics concept and furnishing experts, our kitchen designers listen to your needs. They guide you through the process.
Our specialists keep up with the trends and innovations with originality, creativity, and ingenuity in the use of the materials to reinvent your living space. All to ensure your environment is enjoyable, well thought-out for you and your family with no worries for the years to come.
Our kitchen designer service is included in the buying process.
Your kitchen designer will take the time to analyze your needs: what is your family situation? How many of you live in the house? Who cooks the most? Do you like to host? If yes, how often? That's how he will be able to draw a kitchen that will perfectly fit your lifestyle. He or she is there to think about every little detail that could escape you or about which you would not have thought.
Added value, unquestionably
Concepts built on your budget, your needs, and your space at home.
A layout that presenting a style and ambiance to your image.
Safety: compliance with industry standards and building act code.
Application of ergonomic principles adapted to your lifestyle.
Maximizing the storage in the available space.
Optimization of the zones: storage, cleaning, preparation, and cooking.
Flow optimization related to the triangle of activity.
Access to the latest trends in materials, furnishing and accessories.
Judicious advice for the layout of materials.
Customized layout perfectly adapted to your appliances.
Impeccable finish, all details are previously anticipated.
Save time and energy, avoid the stress and uncertainties.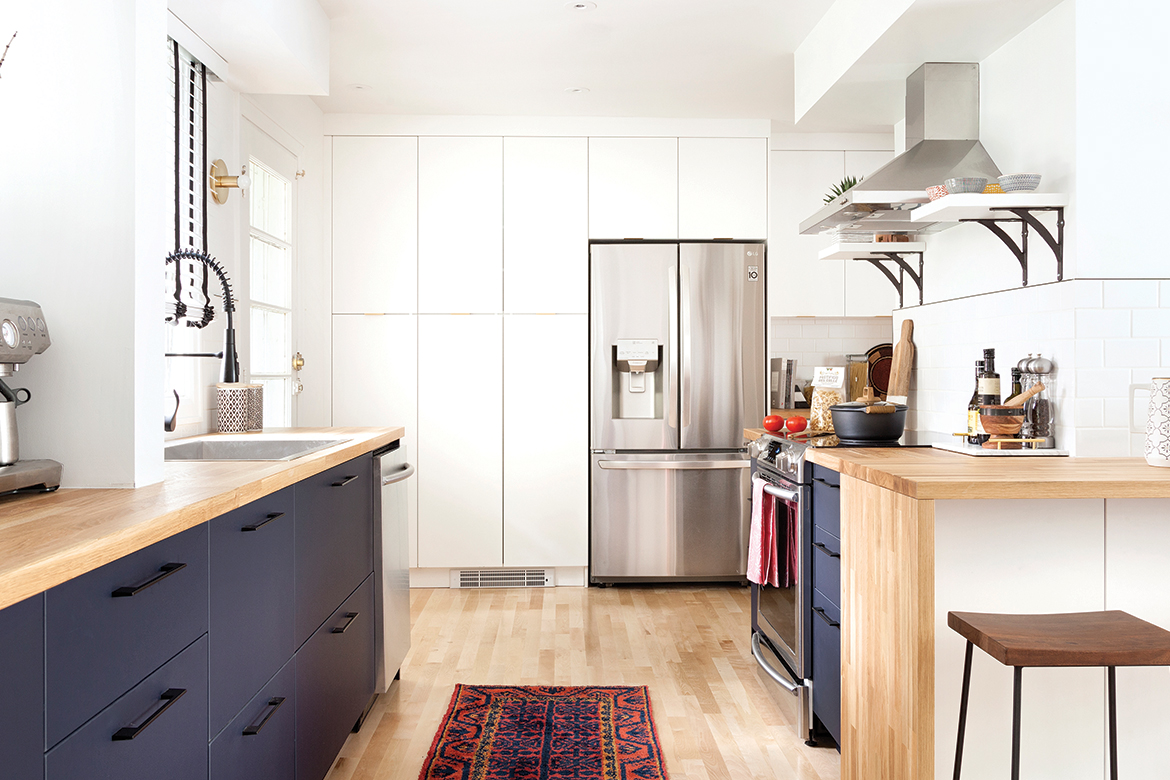 The picture of this kitchen perfectly highlights the triangle of activity that, when used well, eases the before and after meal time.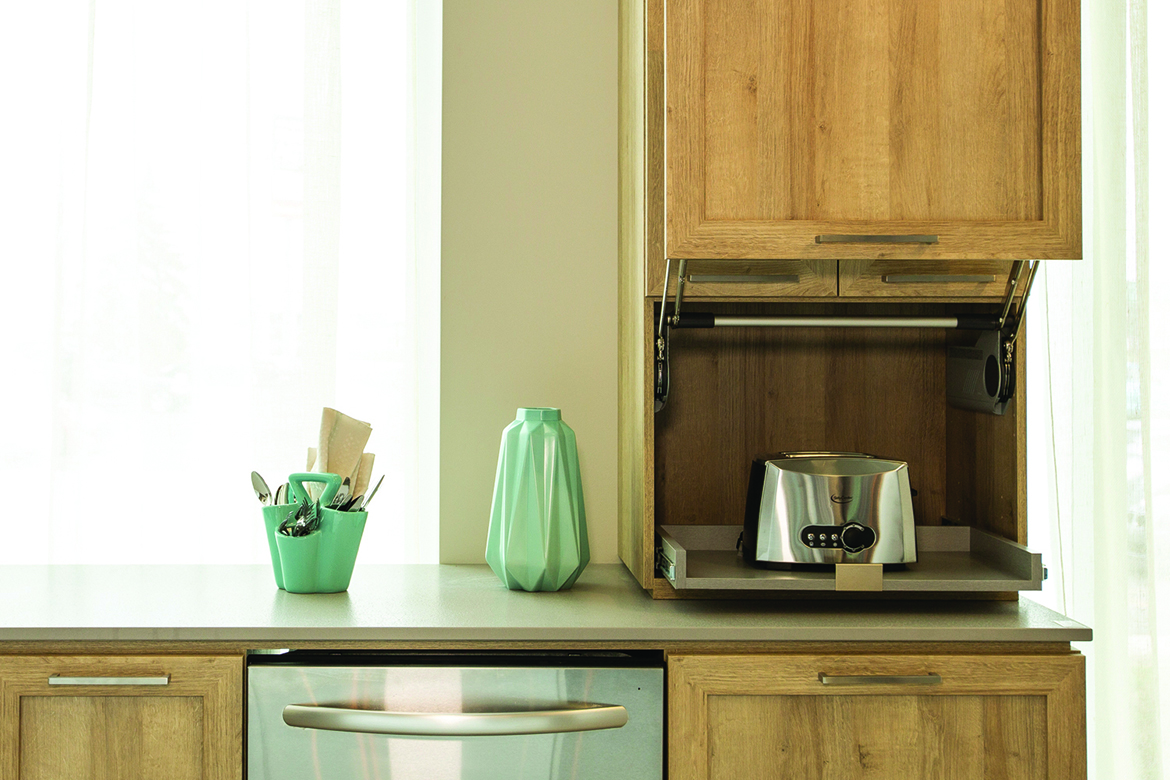 Breakfast corner for rushed mornings.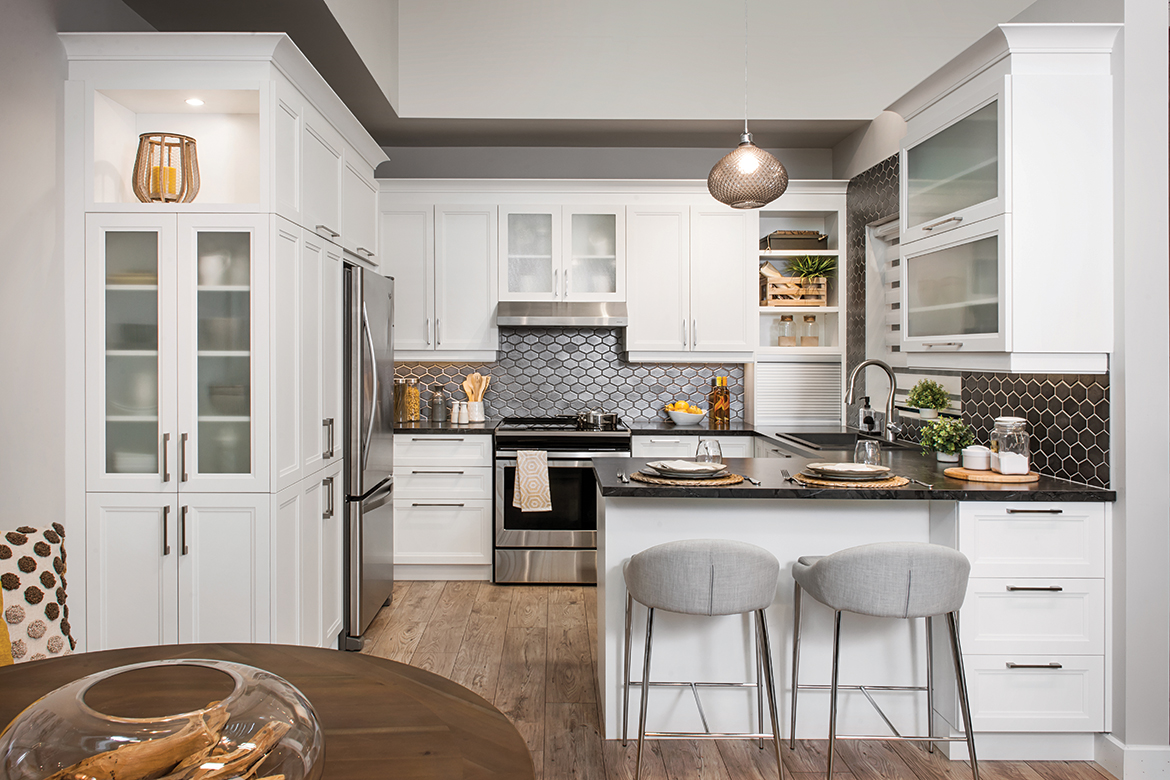 Optimized storage with a cabinet configutation that hug the lines of the room.