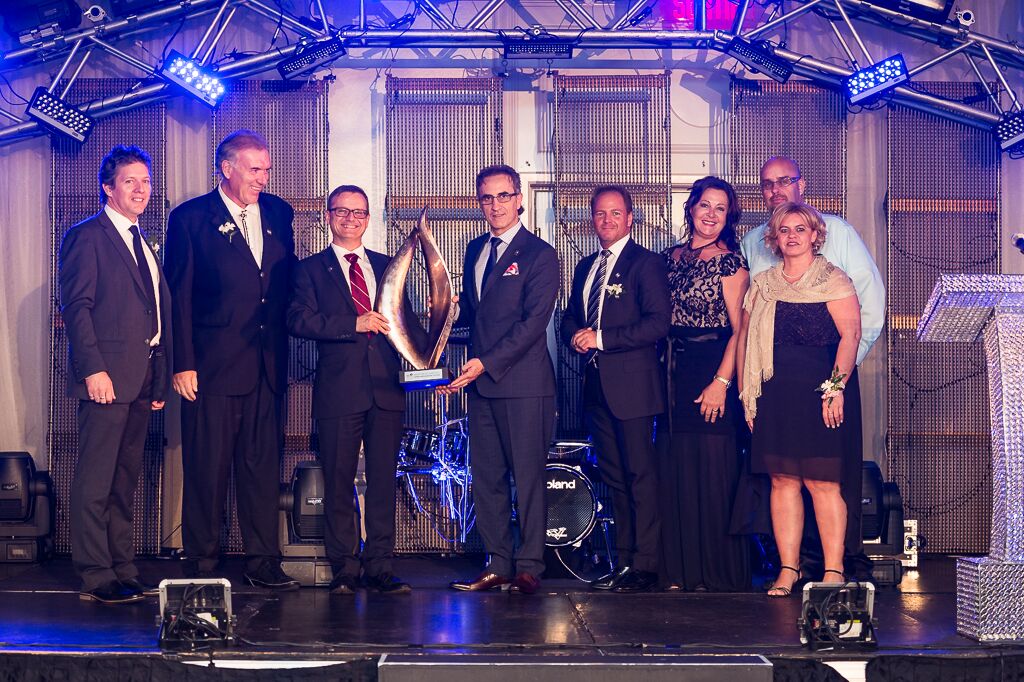 It was with pride that we were presented with the 2015 "Company of the Year" award by APECQ at a spectacular gala held in St. Leonard.
The famous 2015 President's Gala, organized year after year by the Association Patronale des Entrepreneurs en Construction du Québec (APECQ), was held on Friday, May 8, 2015 at the Le Madison reception hall. This year's theme was Crystals and Lights, and it was more than 450 guests who enjoyed a delicious four-course meal to the rhythm of the music of the event's special guests, the Famous Live Band as well as the animation of Caroline Côté.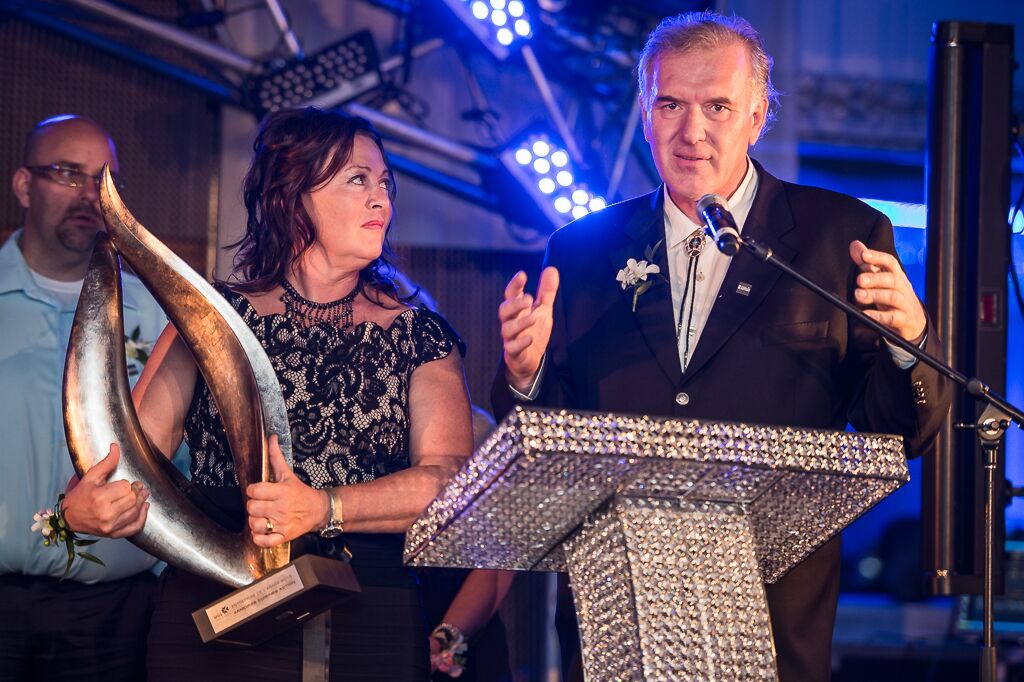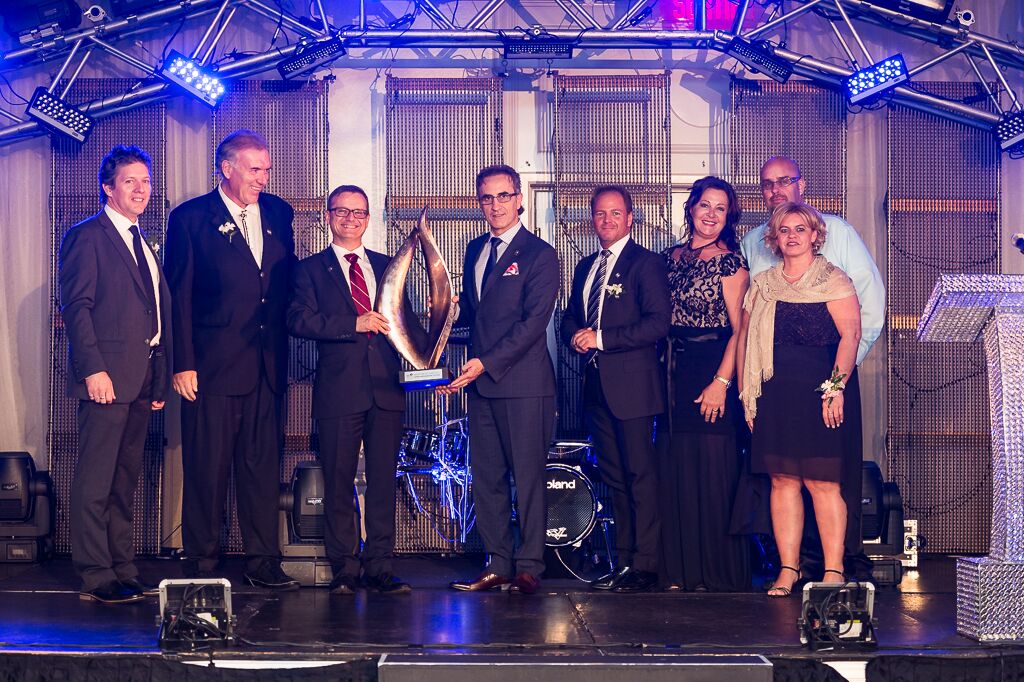 The mission of APECQ is to promote the interests of its members as well as to support them with various tools and services that enable them to carry out their activities in an optimal manner. The Association is highly recognized in the community as THE voluntary multi-sectoral hub of the construction industry in the province. Founded in 1987 by an initial group of Montreal contractors wishing to join forces to better defend their interests, APECQ has always been able to guide and assist businesses in the field.
Construction Industry Association of Quebec
Armoires Cuisines Action has been part of this association for several years, by virtue of its status as a company that designs, retails, manufactures and installs custom and made-to-measure kitchen cabinets, vanities, linen closets, laundry rooms and walk-in storage.
This year, we were awarded the famous "Company of the Year" award, thanks to our important contribution in the field of construction, and by the distinction of our products, of high quality, by the rigor of our work and especially by the competence of our staff. The management of the company, in addition to representatives, loyal customers, team leaders and shareholders, were present to celebrate in grand style this magnificent occasion, recognition of our work.