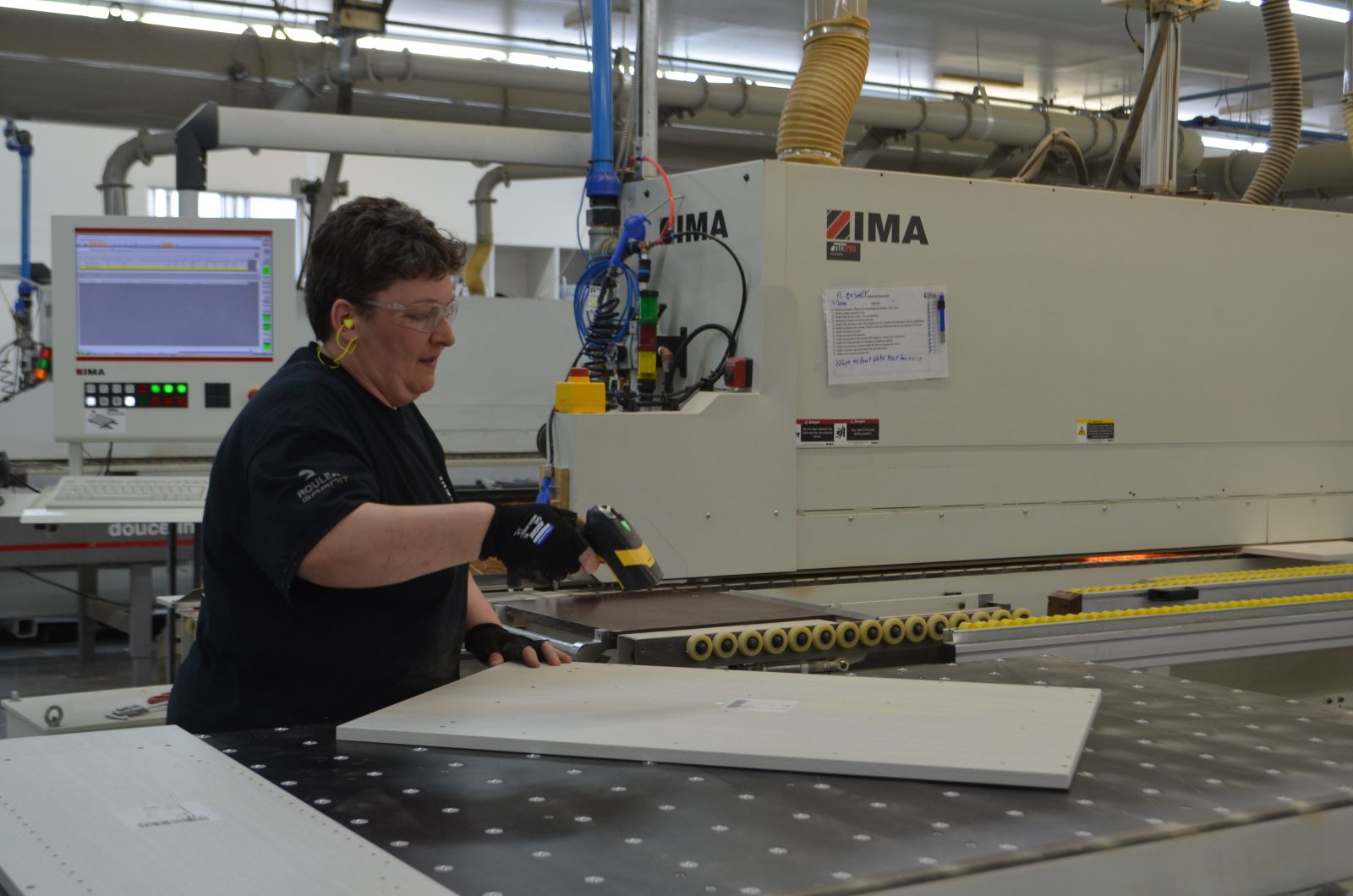 Source :
laveniretdesrivieres.com
---
WORKFORCE. Despite the automation of its manufacturing processes, Armoires Cuisines Action relies more than ever on the know-how of its staff members.
"Our greatest asset is not the equipment, but the employees," summarizes president François Chaurette.
The company now has 270 employees and, in addition, must hire additional labor or use subcontractors during peak periods.
"Some employees have been with us since 1989, since the company was founded," Chaurette added.
Armoires Cuisines Action has been able to develop a loyalty program over the years that allows staff members to enjoy various fringe benefits (group activities, family days, recognition program, etc.) In a context of labor shortage, the company thus finds itself with one more card in its deck.
Employees are typically trained on the job, but also receive ongoing training.
"The employer must provide specific training that familiarizes employees with digital platforms and work tools. This training is offered in collaboration with equipment vendors," the president says.
The staff works Monday through Friday on two shifts.
"We have the facilities to handle a 30 percent increase in demand. There are no plans to add a third shift at this time, but the option remains open," Chaurette reports.