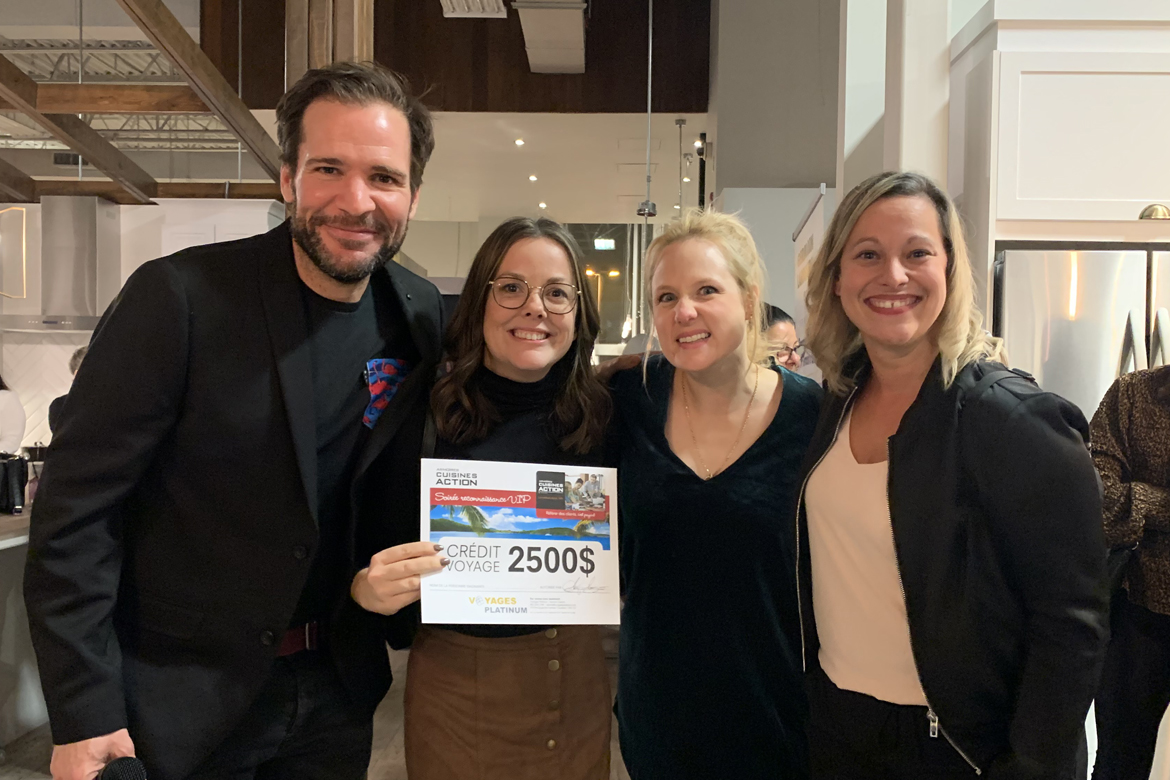 Our unmissable VIP recognition evening, 2019 edition, took place on the evening of December 4th. Armoires Cuisines Action would like to thank all the people who responded to the invitation and who honored us of their presence.
This evening aims to thank all the people who, during the past year, have referred new clients to us. These references are possible through our referral programs, the Privilege and Loyalty cards. In 2019, we achieved the record result of $106,925 in cash back discounts. This is for us the pledge of the enormous trust placed in us from our customers and we are very grateful.
Discoveries and collaborations
Our visitors had the chance to learn about businesses from here. We're talking about Xavier Pilon-Faucher, or even X'ze Place - top-of-the-range BBQ who concocted delicious bites on site. On the cocktail side, members of the Crowd Bar Flair team have made each cocktail an equally entertaining experience. that delicious! And finally, everyone took a break in front of Deluxe Photobooth who was there.
It is without forgetting the generous presence of Marie-Soleil Dion and Louis-Olivier Mauffette, who took part in the animation of the evening and who allowed us to learn a little more about their universe and their projects. It is also on your TVs, from January 7, 2020, that you will be able to follow them in the brand new show Couple under construction at Canal Vie. This show is sponsored by Armoires Cuisines Action and we had the happy opportunity to design the couple's kitchen as part of the show.
Referring clients pays off!
Aside from the cash discounts given on time for each referral, the grand prize of two $2,500 travel credits serves as the ultimate reward. The draw was a highly anticipated moment! This year, we were also able to count on our precious partners, Germain Larivière, Plancher 2000 and Lemonde, in order to enhance our gifts. Congratulations to the winners!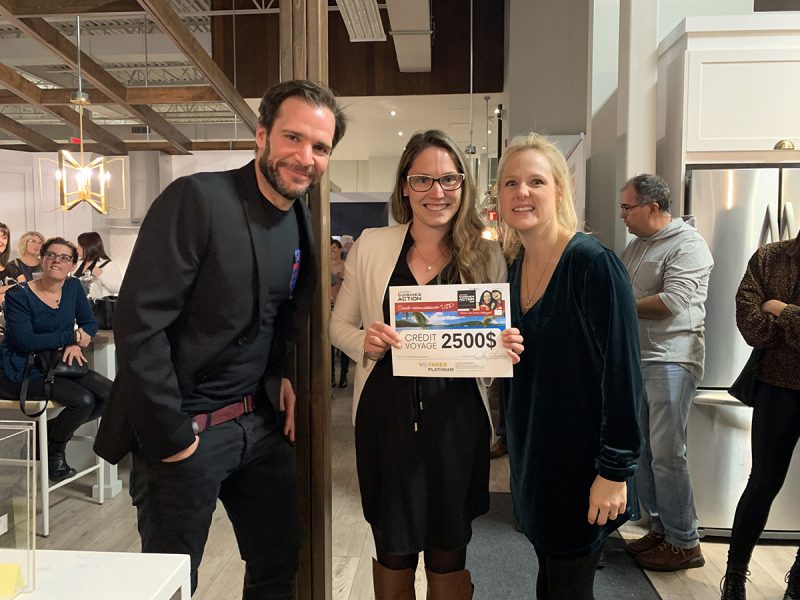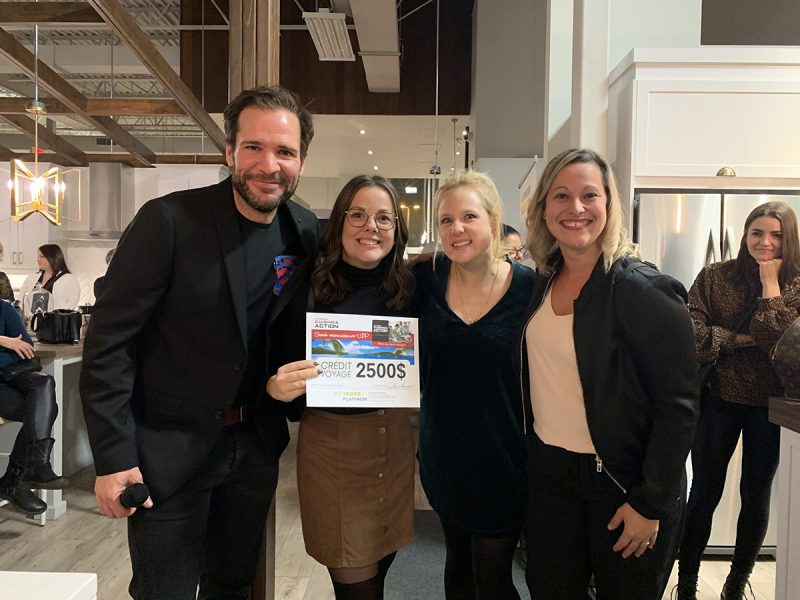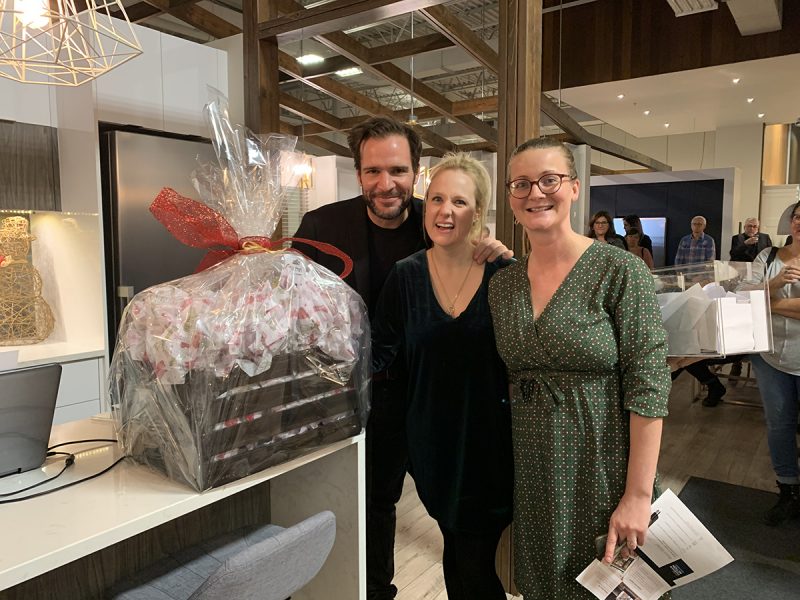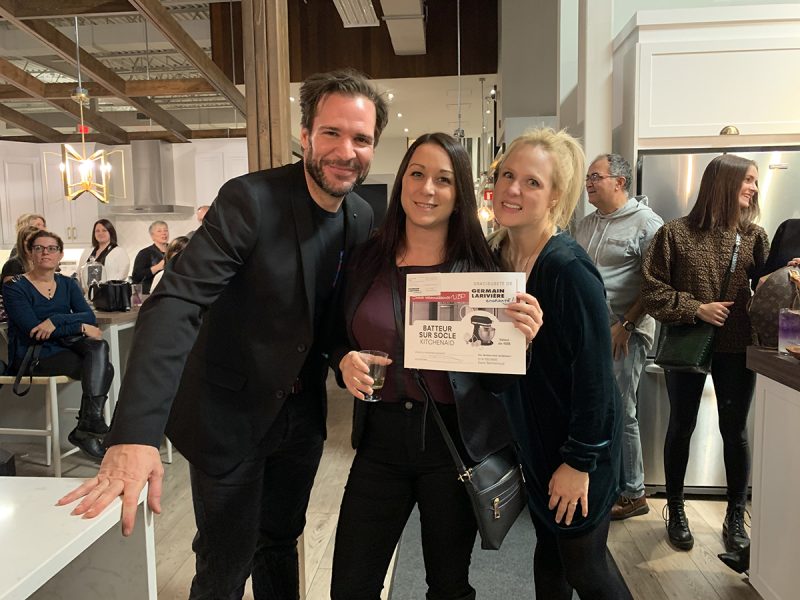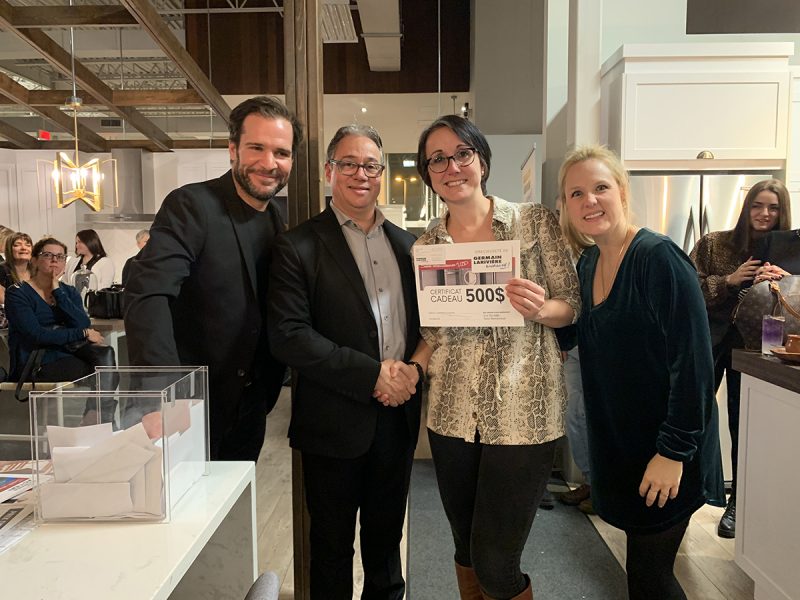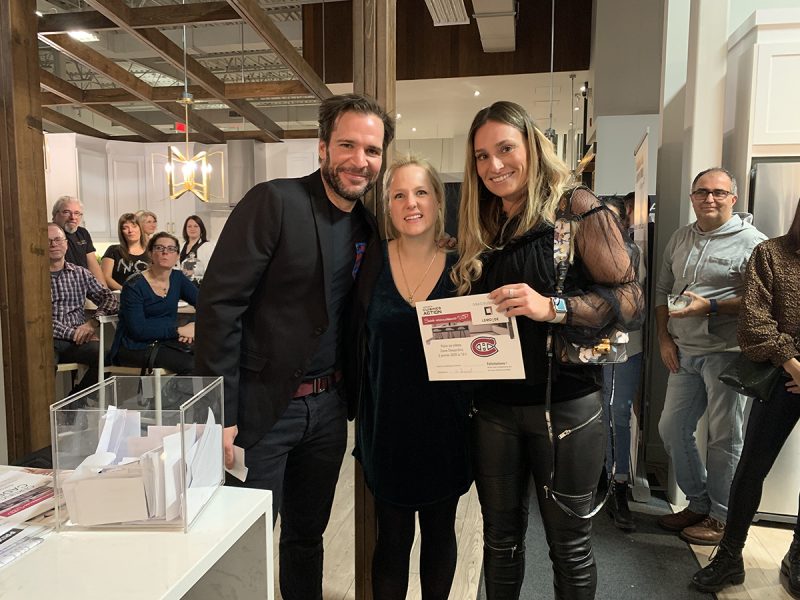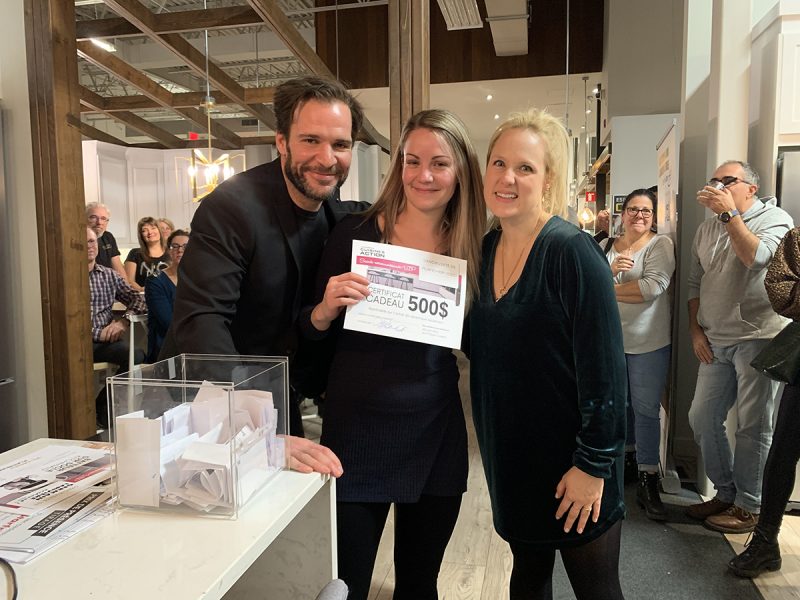 Privilege Card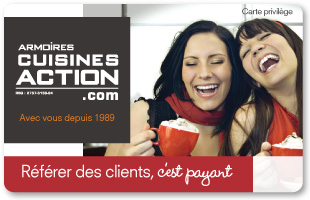 For everyone
Have you had a great experience at Armoires Cuisines Action and want to promote the quality of our products and services to your loved ones? By referring a new customer to us, they not only save on their purchase, but you also benefit from a check discount as a thank you for this much appreciated gesture.— Program details
Loyalty card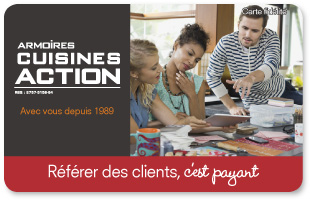 For designers and architects
You are looking for a cabinet and countertop manufacturer who will work with you to create the perfect concept for your customers. By choosing Armoires Cuisines Action, you are guaranteed to be doing business with specialists who will allow you to create the kitchens, bathrooms, storage or walk-in closets of their dreams. When shopping with your client at one of our branches, present your Loyalty card and benefit from an advantageous discount dedicated to architects and designers.