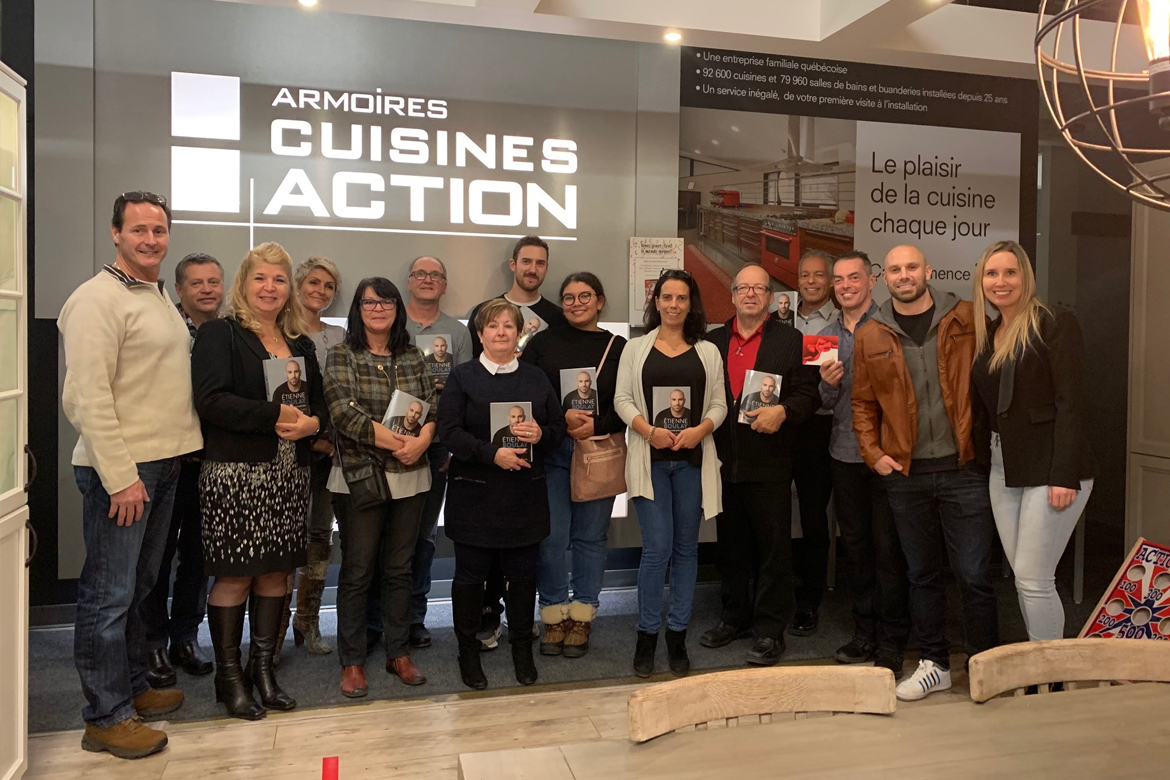 Another major event took place last night at Armoires Cuisines Action in Boucherville. This is our exclusive evening reserved for people who are part of our "Privilege Card" program. Having become an annual must, this evening features our referees from the past year!
In total in 2018, nearly 150 projects were referred to us among those who have their "Privilege Card" from Armoires Cuisines Action. This is a total of $58,084 which was transmitted by rebate check from us. The "Privilege Card" program not only offers a 2% discount to the person who owns the card and to the person who uses it, it gives access to this colorful evening and to incredible raffles!
On the menu, our faithful mixologist Marc-André Fillion and these tasty drinks concocted on site. New this year, a grilled cheese bar prepared by Unofficiel, home chef by Simon-Pierre Huneault. As a bonus, enough to entertain the guests by allowing them to play games and win prizes!
Headliners
Throughout the evening, we were treated to the presence of Etienne Boulay and Maïka Desnoyers. From the top of our projects with the couple, we took the opportunity to unveil the fruit of our collaborative work. First, the video capsules presenting the progress of Maïka and Etienne's project with Armoires Cuisines Action was unveiled. You will be able to discover in your turn, in the coming days, the adventure. Follow us on Facebook to make sure you don't miss a thing!
Etienne Boulay and our kitchen designer, Audrey Tremblay, tell us about their experience in the realization of Armoires Cuisines Action projects carried out at Maïka Desnoyers and Etienne himself. But what a sense of repartee these two!
VIP evening = grand prize in the spotlight
The evening ended with a perfect finale, with the drawing of the big thank-you prizes to our referees! Two gift certificates valued at $2,500 were drawn by those present. In addition to two certificates at La Forfaiterie, valued at $250 each. Small bonus, for all visitors, 10 biographies of Etienne Boulay were added to the prize draws.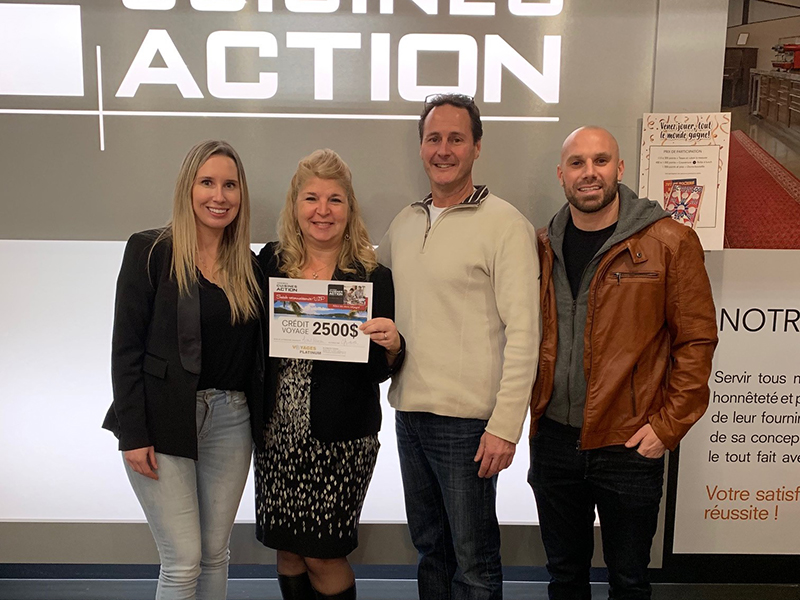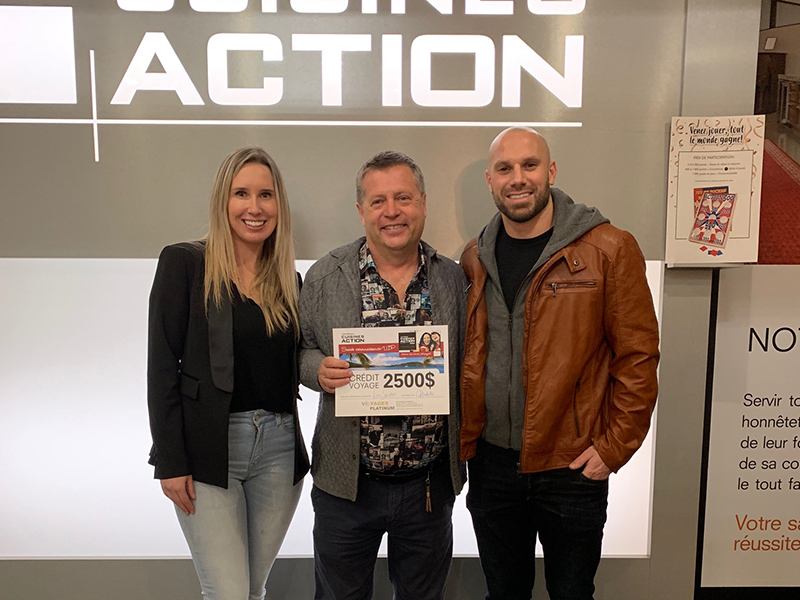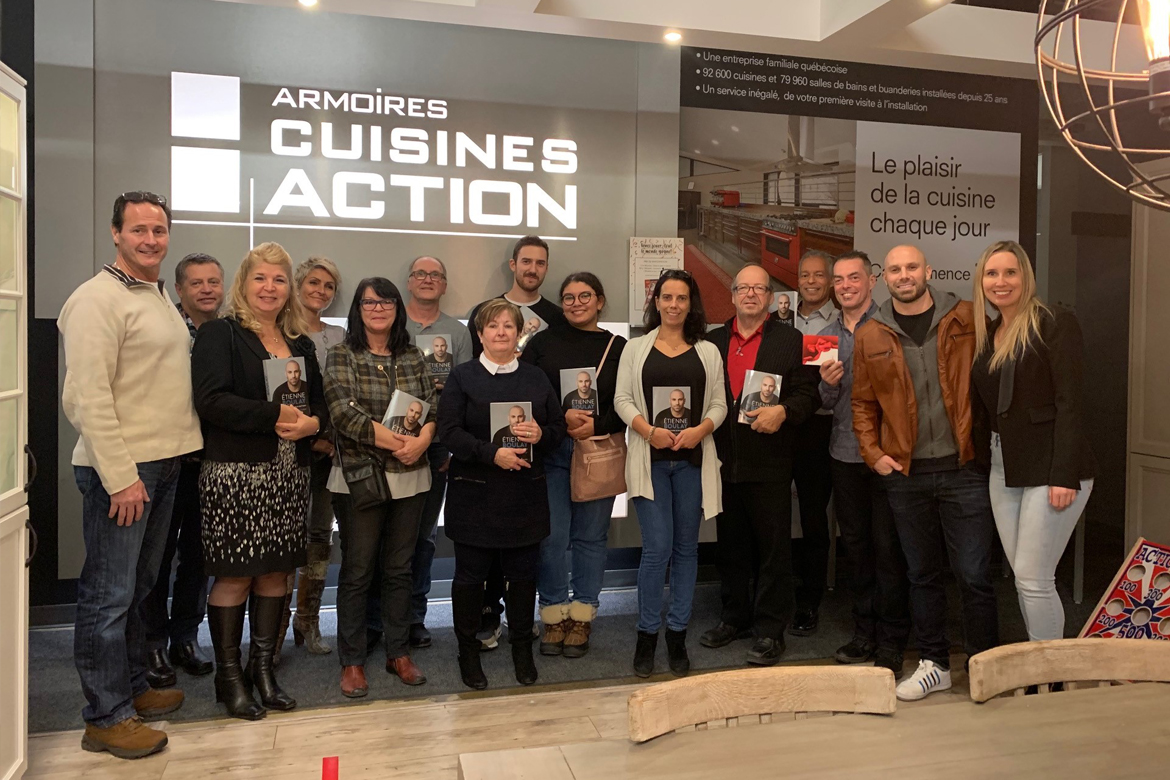 Privilege Card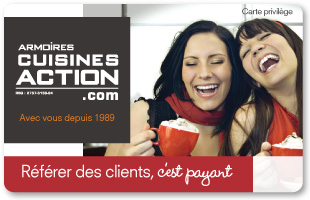 For everyone
Have you had a great experience at Armoires Cuisines Action and want to promote the quality of our products and services to your loved ones? By referring a new customer to us, they not only save on their purchase, but you also benefit from a check discount as a thank you for this much appreciated gesture.— Program details
Distinction Program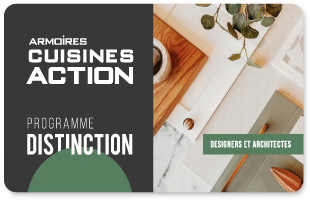 For designers and architects
You are looking for a cabinet and countertop manufacturer who will work with you to create the perfect concept for your customers. By choosing Armoires Cuisines Action, you are guaranteed to be doing business with specialists who will allow you to create the kitchens, bathrooms, storage or walk-in closets of their dreams. When shopping with your client at one of our branches, present your Distinction Program Card and benefit from an advantageous discount dedicated to architects and designers. — Program details